200 HOUR ONLINE VINYASA YOGA TEACHER TRAINING
Module 1: Philosophy
Journey to the Heart of Yoga's Ancient Wisdom
In this course, you will dive deep into the ancient philosophy that underpins the practice of yoga. You will explore key concepts such as the eight limbs of yoga, the chakras, and the koshas. You will also learn about the history and evolution of yoga, as well as how to apply its ethical and moral principles to your daily life.

By the end of this course, you will have a deeper understanding of the foundations of yoga that will enhance your physical practice and overall well-being.
How can we help? Reach out
here
Self-Paced
Fit learning into your schedule
Online
From wherever you are
Why Take the Philosophy Module?
Dive into Ancient Wisdom
Delve into the intricacies of muscles, bones, and joints to understand their yogic relevance. Uncover a new dimension of yoga where every pose is informed, intentional, and rich with anatomical wisdom.
Transform Your Practice
More than movements - uncover a deeper layer of yoga, where your daily life and practice are infused with ancient insights, and elevated to a transformative journey.
Inspire Every Class
As a teacher, offer a more holistic approach that resonates and impact your students' lives. Make every session a journey they will love to join.
ONLINE yoga teacher training DETAILS
All you need to know
Deep Dive into Yoga's Roots
Explore yoga's millennia-old journey, starting from the sacred texts like the Yoga Sutras. With Frog Lotus Yoga, you'll understand the philosophies that have nurtured and evolved this practice over ages.


Embark on an enlightening exploration of yoga's timeless traditions and spiritual core.



From ancient scriptures to present-day practices, gain unparalleled insights into the essence of yoga.
What you need for the training?
REQUIRED BOOK TO PURCHASE
Inside the Yoga Sutras, by Reverend Jaganath Carrerra

Eating Animals, by Jonathan Safran Foer
TECHNICAL REQUIREMENTS
Stable internet connection (min. 7 MB/s)

A computer with an updated OS

Google Chrome for best compatibility with our platform
200-Hour Yoga Teacher Certification (RYS-200)
The Online Yoga Teacher Training Module Philosophy
is part of the Frog Lotus Yoga (FLY) 200-Hour Online Yoga Teacher Training Program. It is a series of trainings designed to provide you with the in-depth knowledge and skills needed to be a skillful yoga teacher. This four course sequence is equivalent to a 200-Hour Yoga Teacher Training certification with Yoga Alliance.
By earning the 200-hour certification, you will develop the skills outlined from "what you'll learn" bullets on the program landing page.

How to earn the 200-Hour Yoga Teacher Training Certification?
Successfully earn a certificate in each of the four courses in the Online Yoga Teacher Training program:
Module 1: Philosophy
Module 2: Anatomy
Module 3: Asana
Module 4: Teaching Methodology
FAQ Section
Who should take this module?
Whether you're a yoga enthusiast wanting to deepen your understanding or an aspiring teacher, this module is perfect for anyone eager to grasp the philosophical core of yoga.
This self-paced module is designed for comprehensive learning, with students typically spending 4-6 hours a week.
What is the cost of the module?
COST OF THE PHILOSOPHY MODULE

Tuition cost (Including VAT and Manual)=
€99
COST OF THE 200-HOUR ONLINE YTT
4 modules of €99 bought separately=
€396
‼️ You can purchase all modules at once and receive a 25% discount, for a total of only ‼️

Take a look at the offer here.
50-HOUR ONLINE YOGA TEACHER TRAINING OVERVIEW
What you'll learn
Upon completion of this course, you will be able to:
Gain an awe-inspiring, liberating and in-depth understanding of yoga philosophy, history and Vedanta

Transform your fundamental relationship to life in a profoundly positive way
Considering doing a yoga teacher training? Book in for a call with us to ask us anything you need! We're here to help.
Ready to uncover the science of yoga and transform your practice?
world-class yoga teacher
MEET YOUR TEACHER
Vidya is an internationally-renowned master yoga teacher with over 45 years of yoga teaching experience as well as a deep knowledge of yoga philosophy, meditation and pranayama. She studied and taught 6 years in India. Her early yoga teachers include Patricia Walden, Rodney Yee, Ana Forrest, Larry Schultz and Leslie Kaminoff.

She founded Frog Lotus Yoga International in 2000. Since, she has trained thousands of yoga teachers and led over a hundred Yoga Teacher Training Courses and continuing education courses (YACEP). After teaching around the world, she created her own yoga retreat centre: Suryalila.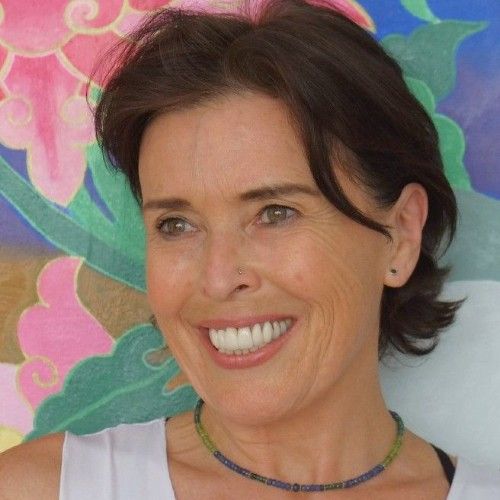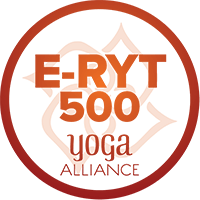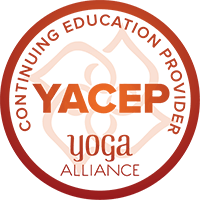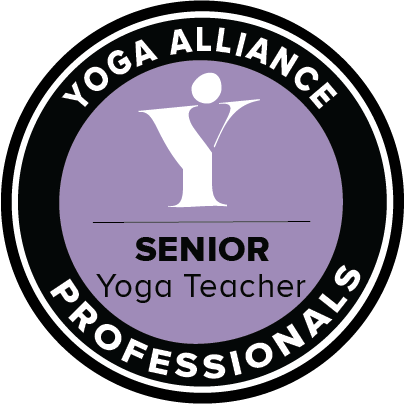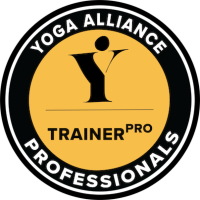 Considering doing a yoga teacher training? Book in for a call with us to ask us anything you need! We're here to help.
I loved every minute of this program and would highly recommend FLY YTT to anybody! Everybody seems to say this, but it was a life-changing experience for me for sure.
Kelli KINGSTON, CANADA
This module opened my eyes to the true essence of yoga. The teachings are profound and rooted in authenticity.
Sophia MARTINEZ, SPAIN
A transformative experience. My practice has gained so much depth with the philosophical insights from Frog Lotus Yoga.
Michael Kim, US
I'm really enjoying integrating all of the information and experiences of the training into my body, practice and classes. The lectures, discussions and workshops presented in the training were above and beyond my expectations and the resources we received have left me with so much more studying to explore as my understanding grows, I find that I have come back to my "normal life" lighter- physically, emotionally and psychologically. I feel a strength and ease in my body that allows me to move with more grace and awareness. l am more consistently observing the world within and around me, and I am in awe of the mystery unfolding. My dedication toward my personal practice has been stoked and the classes I teach have become more intelligent, safer and more creative. I feel so much more confident and more devoted to inspiring others to enjoy the practice. For all of this and so much more I am incredibly humbled and grateful especially to Vidya for creating an environment that challenges and nourishes teachers to excel without fear and I look forward to learning more from her as the training continues.
Lumina Kemp, US
Get in touch with us
Address
Frog Lotus Yoga International
at Suryalila Retreat Centre
Pago del Pagarete
Cortijo La Fabrica
11650 Villamartín, Cádiz, Spain
Hours of operation
Monday - Friday 9.00 - 16.00
Created with