Become A Certified Yoga Teacher
200 Hour Online Yoga Teacher Training
★★★★★
Exceptional Yoga Alliance School Rating 4.7 of 5
Empty space, drag to resize
Learn, Practice, Teach – Anywhere, Anytime
Our 200-hour online program is a blend of ancient Eastern philosophy and contemporary teaching methodologies. Graduate as a Yoga Alliance certified instructor, competent to lead inclusive, creative, and safe Vinyasa Yoga sessions.
Empty space, drag to resize
Your Yoga Teacher Training Journey Starts Here
Your training course has met the requirements set by Yoga Alliance, demonstrating that it is of the highest standard. As a certified FLY graduate and teacher, your certification enables you to register through Yoga Alliance (RYT 200).
yoga teacher training DETAILS
All you need to know
What's included?
This program is designed for holistic online learning:
Flexible study hours: Ideal for personal and professional commitments.
Engaging content: Video lectures, reading materials, quizzes, and interactive sessions.
Personalized Support: Access comprehensive resources, and engage in community discussions for collaborative learning and support.
Lead Teacher: Vidya Heisel

Level: Intermediate

Study time: 200 hours

Course Language: English

Certifications: E-RYT 200
HIGHLY EFFECTIVE TRAINING
FLY has trained over 3,000 teachers through more than a hundred Yoga Teacher Training Courses over the past 21 years, resulting in a skillfully refined, polished and up-to date comprehensive course

PRACTICE MAKES PERFECT!
Elevate your skills with extensive practice videos, inspirational examples, and masterclasses. Benefit from 8 masterclasses, 2 intermediate level classes, guided meditations, and hours of inspiring sequences.
What you need for the training?
TECHNICAL REQUIREMENTS
Stable internet connection (min. 7 MB/s)

A computer with an updated OS

Google Chrome for best compatibility with our platform
What is the total cost of the 200-hour online YTT?
You can purchase all modules at once and receive a 25% discount, for a total of only €299 instead of €396.

PAYMENT OPTIONS
1. LUMP-SUM PAYMENT
Enroll today with a one time lump-sum payment

2. INSTALLMENTS
Pay €99 deposit today and 2x€100/month starting next month
What is FLY Vinyasa Yoga?
FLY style is a focused, creative and intelligent flow style, with an emphasis on alignment, form and safety. It can be easily adapted to different levels and different tempos.

WHAT IS UNIQUE ABOUT FLY STYLE?
A FLY Flow class opens with a seated pranayama technique, and continues with a long thorough warm-up of all the major joints in the body. The warm-up is usually performed either seated or supine, or a combination of both. This is followed by various creative standing flow sequences, then inversions, then seated sequences, interlaced with vinyasas and finally a guided Savasana and an inspiring quote.
The atmosphere created in the classes is focussed, meditative and joyful.
We instruct descriptive and poetic cueing into poses and solid alignment cues whilst holding the poses.
FLY classes can either have a general theme, including a little of all the different categories of poses, or they may be thematic with a deeper focus on one specific area of the body.

FLY classes intelligently weave together elements of all of the different styles of Yoga that founder Vidya Heisel has studied including Iyengar, Ashtanga, Hatha, Forrest, and Kundalini Yoga. W
e always offer lots of options and modifications of poses to suit all levels and adapt the class to work for various limitations and injuries. Safety and longevity is of prime importance in our teaching.
We also instruct safe and effective hands-on assisting and keep up with the latest information on anatomical safety.
ALIGNMENT BASED FLOW


In many styles of flow there is little attention to alignment given. The teacher may just call out poses, count breathes or simply say "inhale….exhale…". We think that when the students are not provided with enough verbal guidance, this can contribute to bad execution of poses and possibly injury.
At FLY, we skilfully give as much information as we can to practitioners when they are moving in and out, as well as when they are holding poses. This helps the students to correct their own alignment and begin to get an understanding of the mechanics of each yoga posture.
SAFETY

Injury is fairly common when practicing Ashtanga, Hatha or Flow Yoga, mainly because we move quite fast and challenging poses like Chaturanga are performed repetitively. If the practitioner doesn't have the strength, body awareness or knowledge of the proper alignment of the poses, he or she might be doing the pose incorrectly in a way that is injurious.
At FLY, we make every effort to instruct correct and safe alignment of all poses and to correct anyone who is doing anything potentially injurious. We skilfully offer options and modifications interwoven in the practice, so students can adjust to their own level within the context of the class.
LEVEL
It is possible to teach all levels and you will have the skill set to do so on completion of your Yoga Teacher Training Course.
Some suggested class levels are:
Gentle Flow
Easy Flow
Beginner
Intermediate
All levels
WHAT OTHER STYLES WOULD I BE PREPARED TO OFFER AFTER TAKING THE FLY TRAINING?
Since we instruct the poses individually, this prepares you to be able to teach a simple Hatha Yoga Interdisciplinary Class as an alternative to a flowing style.
You will also be given the tools to prepare a Gentle Restorative Class and a Prenatal Class.
FAQ Section
How does the online program compare to the in-person one?
Our online program mirrors the depth and quality of our in-person training, with the added flexibility of learning at your own pace.
How is the online program structured for optimal learning?
Our online course is meticulously designed to ensure a comprehensive learning experience. Each module is self-paced, enriched with video lessons, reading materials, and quizzes, allowing flexibility and depth in learning.
How does the online training ensure practical teaching experience?
Despite being an online course, practical application and teaching practice are integral. Students receive constructive feedback on their teaching techniques, ensuring readiness to lead yoga sessions upon graduation.
What you'll learn
Transform your understanding of yoga philosophy and history, enriching your life and teachings.


HISTORY OF YOGA

8 LIMBS,

YAMAS & NIYAMAS
SUBTLE BODY SYSTEM
KRIYAS & MUDRAS

LIVING YOGA ON & OFF THE MAT
UNDERSTANDING YOUR NATURE
HOW TO BE HAPPY AND FREE
Dive deep into yoga anatomy, movement, and injury prevention, enhancing the safety and adaptability of your classes.
YOGA ANATOMY FOUNDATIONS

UNDERSTANDING MOVEMENT

INJURY PREVENTION

STRETCHING AND REFLEX ARCS

NERVOUS SYSTEM

BREATHING AND BANDHAS
Master the nuances of yoga postures, alignment, variations, and Sanskrit names.
ASANA ALIGNMENT AND FORM
MODIFICATIONS AND VARIATIONS
HANDS-ON ASSISTING AND ADJUSTING
SANSKRIT NAMES OF POSES
MAKING YOGA ACCESSIBLE
SAFETY AND LONGEVITY
Teach confidently, emphasizing alignment, creativity, and safety.
INCLUSIVE SKILLFUL CUEING
QUALITIES OF A GREAT TEACHER
FLY CLASS SEQUENCING
PRANAYAMAS BENEFITS & HOW TO TEACH
PRENATAL & RESTORATIVE
START & RUN YOUR BUSINESS
Considering doing a yoga teacher training? Book in for a call with us to ask us anything you need! We're here to help.
world-class yoga LEAD teacher
MEET YOUR TEACHER
A beacon of knowledge, experience, and passion
Vidya is an internationally-renowned master yoga teacher with over 45 years of yoga teaching experience as well as a deep knowledge of yoga philosophy, meditation and pranayama. She studied and taught 6 years in India. Her early yoga teachers include Patricia Walden, Rodney Yee, Ana Forrest, Larry Schultz and Leslie Kaminoff.

She founded Frog Lotus Yoga International in 2000. Since, she has trained thousands of yoga teachers and led over a hundred Yoga Teacher Training Courses and continuing education courses (YACEP). After teaching around the world, she created her own yoga retreat centre: Suryalila.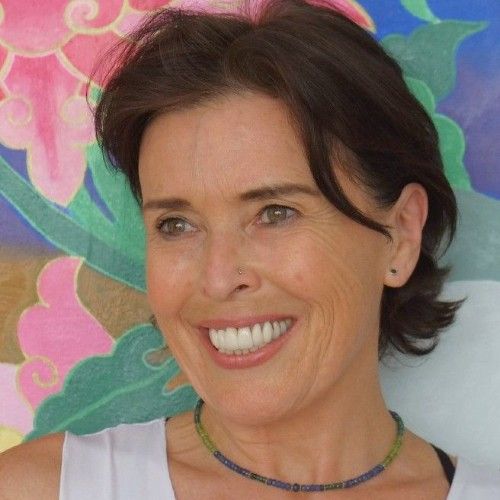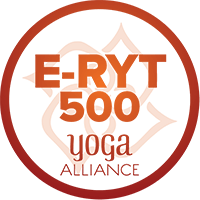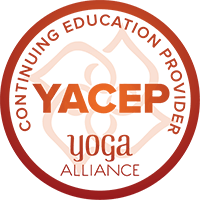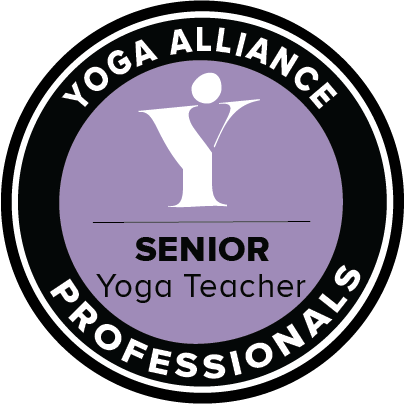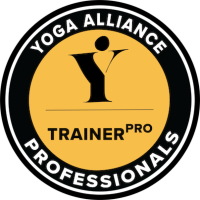 Considering doing a yoga teacher training? Book in for a call with us to ask us anything you need! We're here to help.
Courses included
200 Hour Online Yoga Teacher Training
Join Frog Lotus Yoga's 200-HR Online YTT. Master Vinyasa, anatomy & teaching skills. Yoga Alliance accredited.
\Learnworlds\Codeneurons\Pages\ZoneRenderers\CourseCards
Special offer
200 Hour Online Yoga Teacher Training
Inspired to lead, teach, and transform? Join the FLY legacy.
Joining FLY's online course changed everything for me: this training changed my life! The classes are so clear, and I got hands-on skills to start teaching right away. Now, I'm doing what I love every day!
ISABELLA FERRONI, ITALY
I never imagined an online course could be so comprehensive! Every topic is covered in-depth with clarity, from anatomy to philosophy. FLY's program is a treasure trove of knowledge, making complex concepts accessible and engaging!
ANNA ERIKSSON, SWEDEN
I started FLY's online course to better my own yoga practice. I didn't expect to fall in love with teaching, but here I am, leading my own classes and loving every moment! Every part of the course made me feel alive and eager to share yoga's magic with the world.
LUCAS MARTINS, PORTUGAL
FREE TASTER
Experience the FLY Vinyasa Flow
Six free classes to experience our unique teaching style.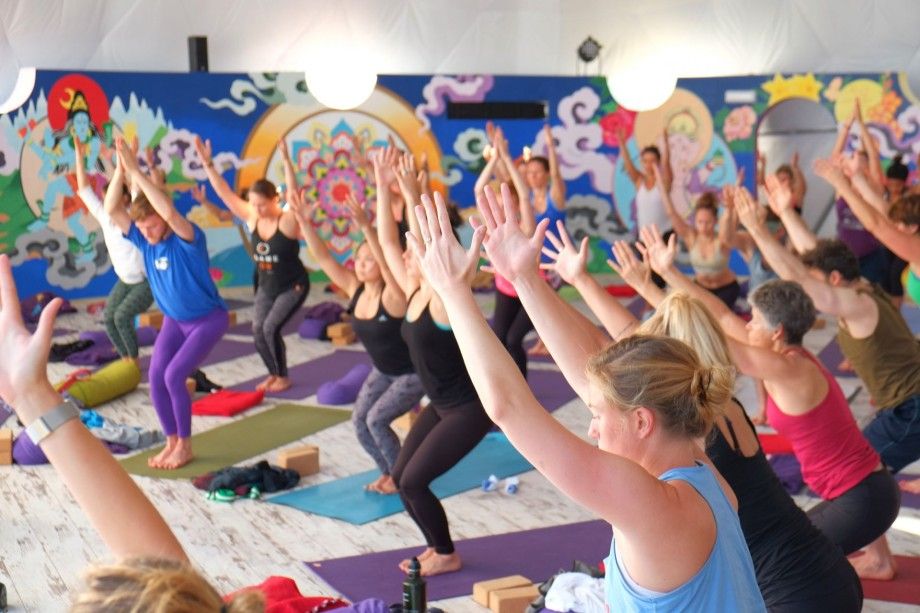 Get in touch with us
Address
Frog Lotus Yoga International
at Suryalila Retreat Centre
Pago del Pagarete
Cortijo La Fabrica
11650 Villamartín, Cádiz, Spain
Hours of operation
Monday - Friday 9.00 - 16.00
Save Big on our January 200-hr Teacher Training: Now €1,602 tuition
Special Savings on our 2024 Trainings using: FLY11
Created with