MANAGING DIRECTOR & FOUNDER
VIDYA HEISEL
My whole childhood I was haunted by puzzling spiritual questions about the nature of self, life, death and reality. When I was nineteen, I started a degree in philosophy and became intrigued by eastern philosophy. It was at this time I was thrilled to discover meditation, and the teachings of the Buddha, and from then on I devoured countless spiritual books, which opened up a whole new universe for me. Suddenly life had a deep and profound meaning that had previously been veiled to me.

In 1975, at the tender age of twenty, no longer content to just read about these matters, I took the hippy trail to India to find a Guru. I started practicing Yoga in 1975 in Poona India, at the Shree Rajneesh Ashram. I fell in love with India, with Eastern Philosophy and then very passionately with the physical practice of Yoga. I practiced Iyengar Yoga religiously every day for a year at the Ashram, where I was living. Ironically, my teacher there was an American. After a year, my yoga teacher left the ashram and I was asked to teach the class myself, and I happily rose to the challenge. What I lacked in experience, I made up for in enthusiasm. I taught that class in the ashram daily for the following four years. I lived at the Shree Rajneesh Ashram in Poona, with my then teacher Osho, in its heyday from 1975-81. It was a life-changing and magnificent mystical experience. I have visited India many times since, to travel and to attend meditation retreats.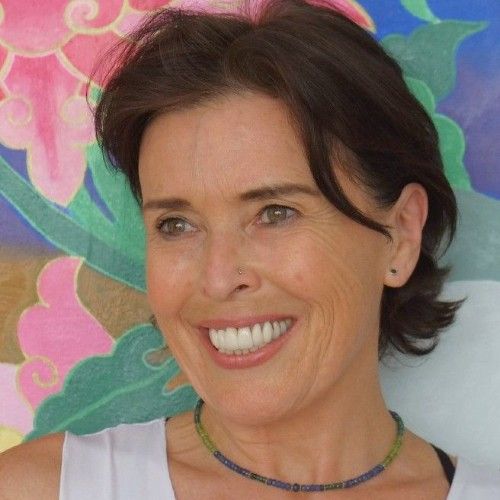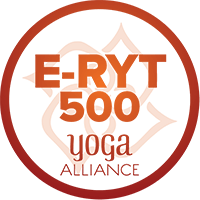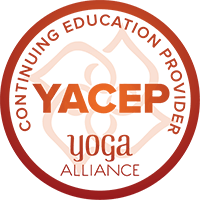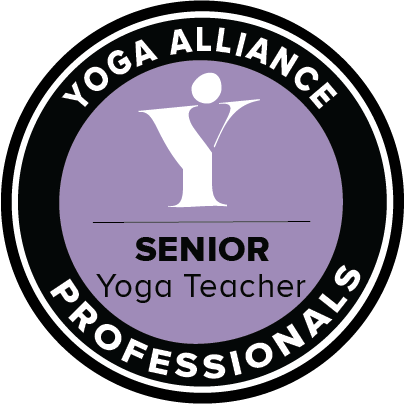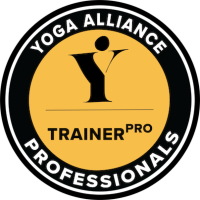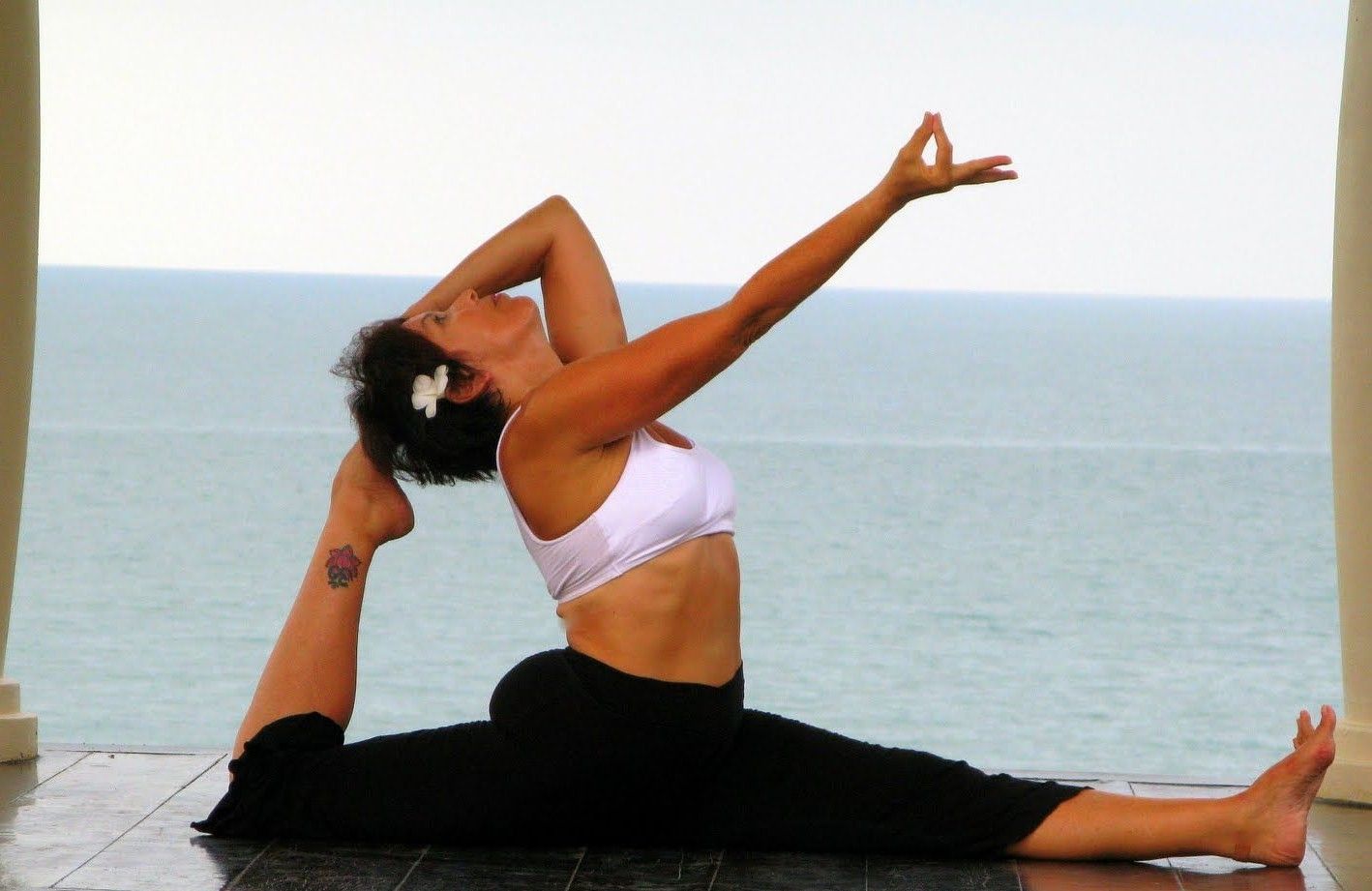 I have studied and practiced and taught many different styles and techniques all over the world, including Ashtanga, Vinyasa Flow, Kundalini, Hatha and Forrest Yoga, as well as maintaining my profound love and study of Iyengar Yoga. I have studied with many talented and well-known teachers including Ana Forrest, Patricia Walden, Rodney Yee, Shiva Rea, David Swenson, Baron Baptiste, Sarah Powers, Richard Freeman, Tiffany Cruikshank, Leslie Kaminoff and many others.

I was originally certified to teach Ashtanga Yoga, by Larry Schulz, in San Francisco. I took a very inspiring Advanced Yoga Teacher Training, with Ana Forrest, in Forrest Yoga. I have also taken Advanced Yoga Teacher Training with Rodney Yee. I completed a 200 hour training in Kundalini Yoga, at the Yogi Bhajan ashram in New Mexico. I also took a 150 hour anatomy training with Leslie Kaminoff. My own on-going daily practice continues to be one of my deepest inspirations. I have developed my own unique style of flow yoga, which weaves together everything I have studied into a joyful and intelligent practice.

I have taught yoga in countless different places and situations, from an ashram in India to the most exclusive spa in the country, Canyon Ranch in The Berkshires. I am convinced that Yoga is, as Mr. Iyengar dubs it, a path to holistic health. Yoga, practiced regularly, will make you strong, supple, radiantly healthy and give you a deep sense of well-being. Yogic philosophy can bring unimaginable depth and meaning to your life, and offer you an amazing path to waking up and living your life more fully and more consciously.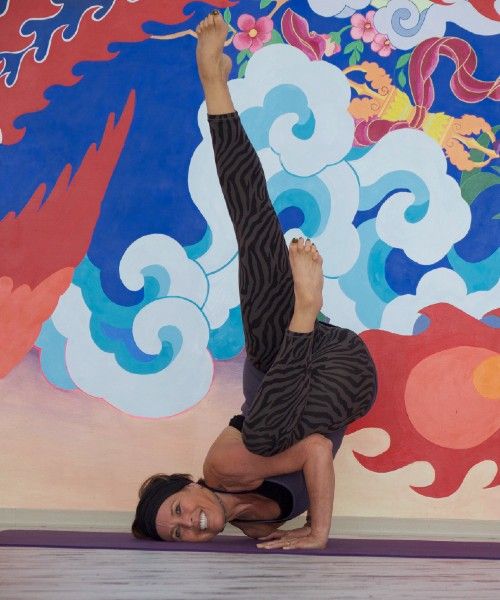 I continued my spiritual endeavour ceaselessly, meeting many great spiritual teachers, meditating, studying and having many profound experiences myself. In 1993 I met my second long-term spiritual teacher, Andrew Cohen. I spent 13 years in his sanggha, doing spiritual practice, contemplating and living and growing in community. I was one of the cooks at the ashram in Massachusetts. Cooking wholesome vegetarian (mostly vegan and raw) is my other great passion. I am passionately into a healthy diet and study alternative nutrition avidly. Over time, I no longer resonated with Andrews teaching style and left the community in 2005.

In March 2002 I opened Frog Lotus Yoga Studio in North Adams, Massachusetts. It was a great joy and pleasure to create and direct such a beautiful space for Yoga. Around the same time as opening the studio, I designed a comprehensive Yoga Teacher Training programme that I began to teach there. In 2005 I began teaching the Yoga Teacher Training program at different exotic locations around the world.
There are now several thousand graduates of our Yoga Teacher Training program. I am very passionate about teaching the Frog Lotus Yoga YTT programs because they offer me the freedom to share my passion for all aspects of yoga; the philosophical and metaphysical dimensions, as well as the physical practice. The training remains a source of on-going wonder and joy to me as it grows and evolves and allows me to birth so many amazing fledgling teachers. In the process of teaching the training, I also grow and learn so much myself. Over the years, I have taught over a hundred intensive trainings.

In October 2008, after having become increasingly engrossed in the Yoga Teacher Training Retreats internationally, I passed on the torch of Frog Lotus Yoga Studio to Jennifer Yarro, who owned and directed the studio until 2021, when due to the global pandemic, the studio had to close it's doors.


In 2010, I created Envision Yoga, a profoundly transformational practice combining Kundalini Yoga and NLP techniques.
In 2011, I realised a dream, and founded
Suryalila
, a beautiful Yoga Retreat Centre in Andalusia, Spain. My goal was to create the most outstanding retreat centre in Europe. Suryalila continues to flourish and is now a well-known yoga destination. I now teach all of my 200 hour YTT programmes at Suryalila, where I currently live. I am deeply fulfilled and driven to create paradise on earth on this beautiful piece of land.
In 2016 I was introduced to traditional Advaita Vedanta, which, like yoga, is one of the "darshanas" under the umbrella of Hinduism. Yoga is inextricably woven into the Vedantic teachings. I met a teacher of Vedanta, James Swartz, and this meeting reignited my passion for spiritual knowledge. I also currently study Vedanta through the teachings of Swami Sarvapriyanada, who is the head of the Vedanta Society in New York. I love to share my passion and knowledge of the philosophical teachings of Yoga and Vedanta with my students and friends.


I feel blessed beyond my wildest imaginings to be doing what I love successfully and to be living in such a beautiful paradise.


My on-going mission is to continue to spread the life-transforming teachings of Yoga and Vedanta with as much love and wisdom as possible!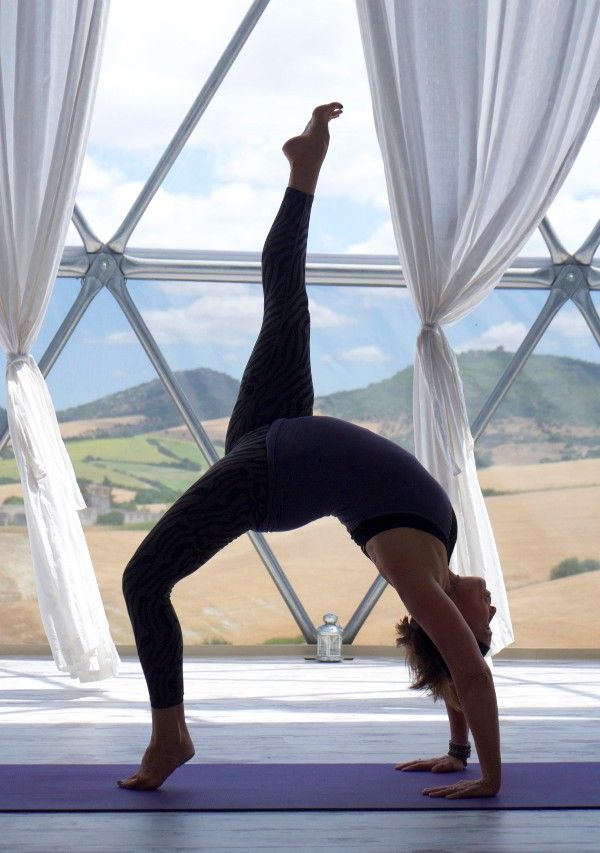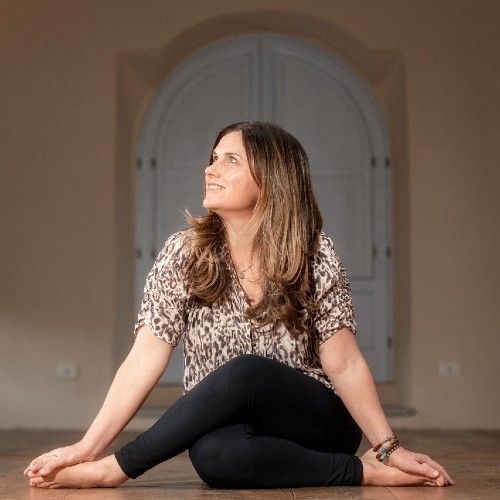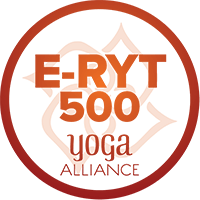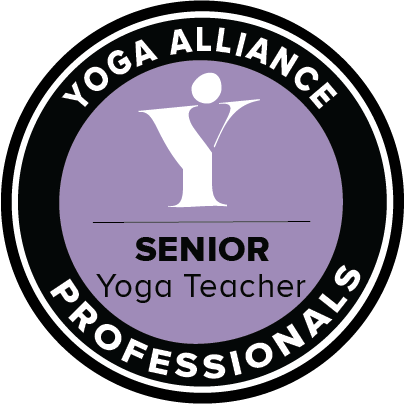 LISA DUNN
Lisa
is a yoga teacher and self proclaimed life-enthusiast whose playful approach to her practice mirrors her free spirit. She travels the globe offering yoga retreats, workshops and trainings. Keen to share the liberating effect this 20-year practice had on her life, Lisa became a 500-hour certified teacher with Frog Lotus Yoga and has been a well-loved teacher for twelve years now.
QUALIFICATIONS

E-RYT 500

SENIOR YOGA TEACHER
KATRINA PETNEY
Throughout her life Katrina has been fascinated by the human body and mind. A combination of science, philosophy, yoga, and meditation guide and inspire her professional and personal life. Her background in biochemistry, biology, education, and yoga, along with her interest in mindfulness, neuroplasticity, and the body-mind connection, serve as the foundation for her teaching.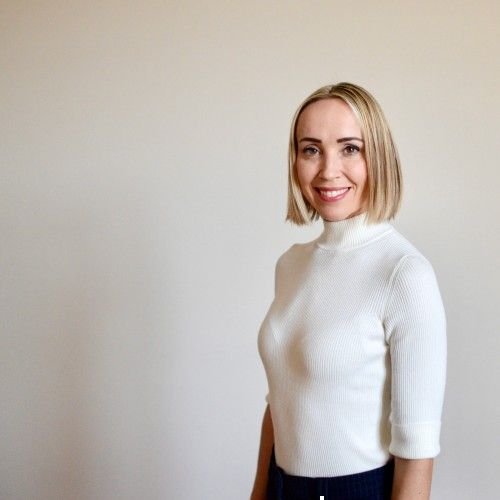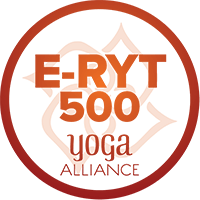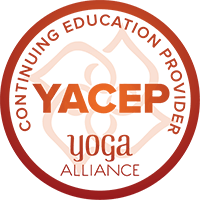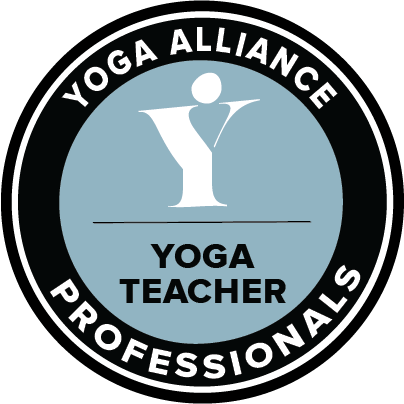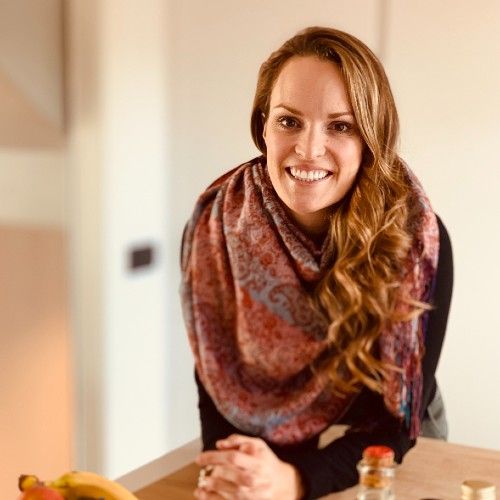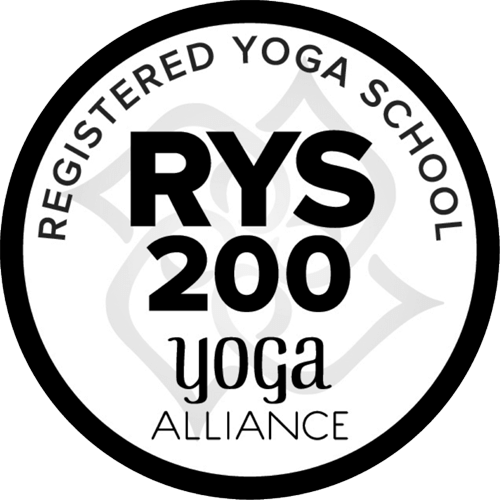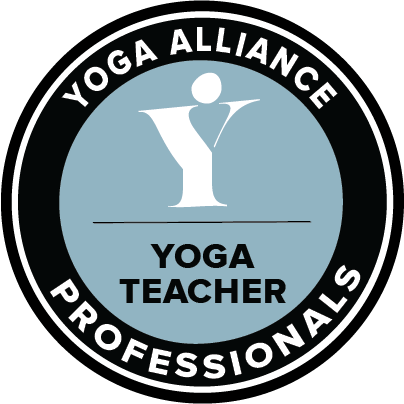 KALEY JOHNSON
Kaley, previously a nurse practitioner turned
functional nutritionist
, conscientiously integrates the therapy of yoga into her personal and professional practice, as a method to navigate the modern world. She loves teaching and invoking interest and excitement about the human body, how we can optimize our function and safely practice yoga.
QUALIFICATIONS

E-RYT 200

NUTRITIONAL THERAPIST

MASTER OF NURSING
MELANIE HUSER
Had
Mélanie
known to which extent yoga would change her life, she possibly wouldn't have dared to start with it. In 2011 she was working as a medical doctor and did her yoga teacher training at Frog Lotus Yoga. These 3 weeks transformed her deeply, and helped her to go on a journey of self-discovery. Now she has been teaching yoga for over 10 years, is an anatomy trainer for different yoga teacher trainings and an organizational consultant & executive coach.
QUALIFICATIONS



MEDICAL DOCTOR & ANATOMY SPECIALIST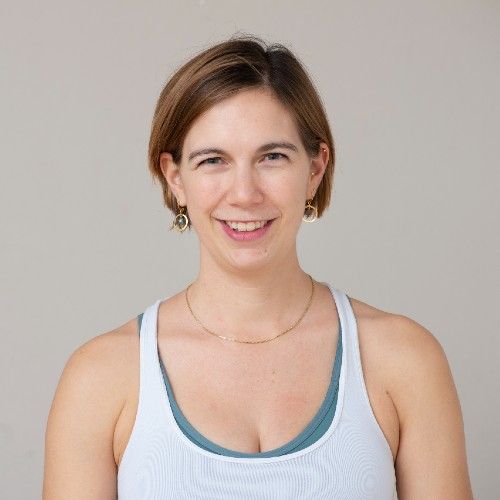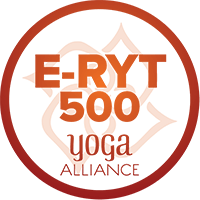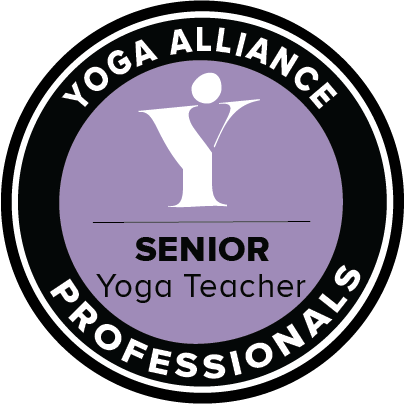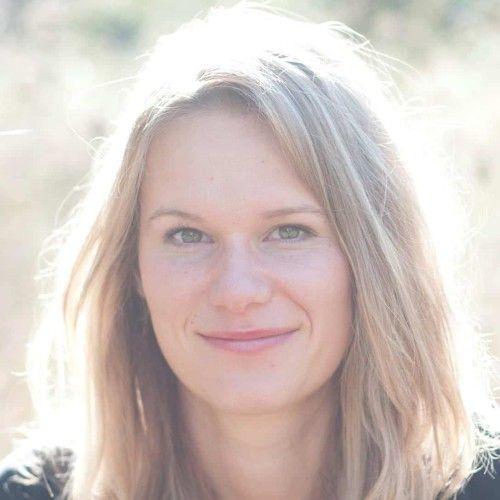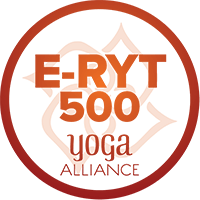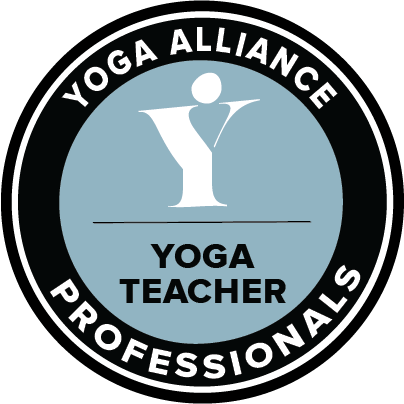 Restorative & Vinyasa yoga Teacher
LIDIYA PETKOVA
Lidiya leads various Yoga Retreats and Immersions. Yoga has been a central part of Lidiya's life since discovering the practice more than twelve years ago. Her aim is to inspire her students to bring meditation into movement. Apart from being trained in various styles of yoga, including 200 & 300 hour training with Frog Lotus Yoga International, Yin Yoga with Sara Powers, Therapeutic Yoga with Donna Farhi, she has also studied Sound Therapy and Thai Massage which she incorporates into her classes.
ADVANCED TRAINING TEACHER
GILDA GOHARIAN
Gilda
is a FLY senior teacher based in northern Germany. She has been working with Vidya Heisel on numerous teacher trainings all over the world and also led her own teacher trainings and retreats.
Her teaching style is vigorous and energetic, but always with a strong focus on alignment, anatomy and breathing. She likes to encourage her students to approach yoga with a lot of fun and curiosity.


Moreover, Gilda is passionate about sharing the multiple benefits of a whole food, plant based nutrition in terms of optimal health, wellbeing, and athletic performance.
Whenever she is not teaching, you can find her in a Brazilian Jiu Jitsu class, out in nature with her dog Mabel, or somewhere quiet reading a book.
QUALIFICATIONS



CERTIFIED BUDOKON YOGA® TEACHER

PLANT BASED CHEF & NUTRITIONIST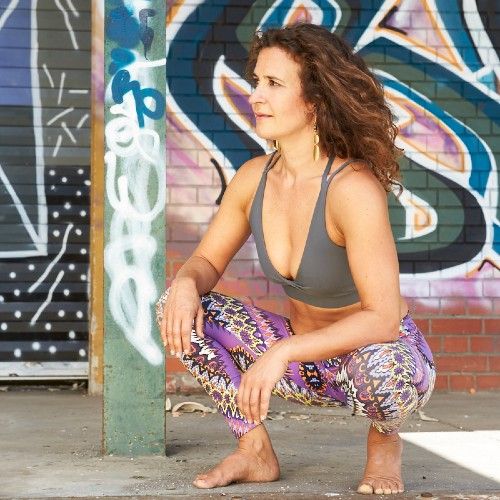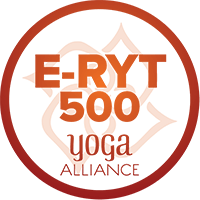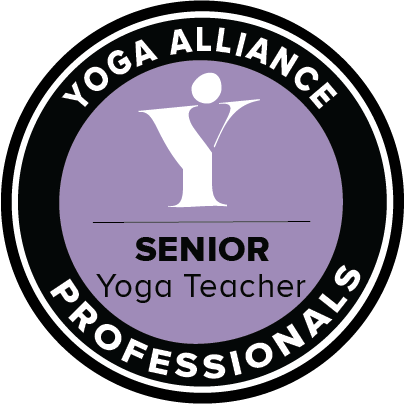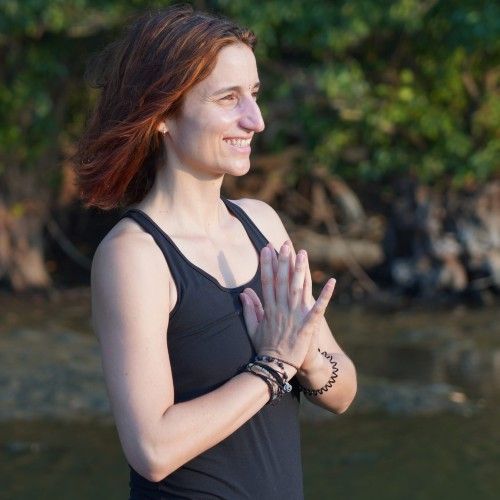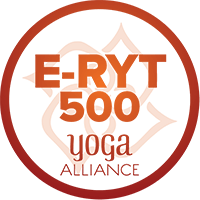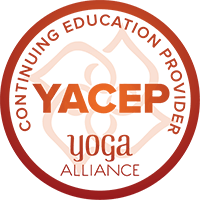 QUALIFICATIONS

E-RYT 500

YACEP

TCM THERAPIST

NUTRITIONIST
YIN yoga Teacher | TCM THERAPIST | ACUPUNCTURIST
BRUNA PONS
Bruna was born and raised in Barcelona, but since the very young age she found her second home in Asia. During the last decade she studied in China and India. Her interest in human nature, health and well-being inspired her to study Nutrition, Traditional Chinese Medicine (TCM), Acupuncture and Yoga.

Bruna integrates yoga and TCM into her classes in a simple way allowing students to enjoy, understand and experience its benefits. She brings a therapeutic, accessible and light approach to yoga. She shares different techniques to help students restore harmony and well-being.

Bruna's classes are based on meridians, yin yoga and acupressure release. Through slow mindful movements and breath students relax and nourish the entire body bringing understanding and freedom within. Bruna's main intention is to share balanced body movements, practical tools and knowledge to enable students to listen and address their unique needs.
SAKSHI
Born with a nomadic soul and a passionate character, I began to develop body awareness as a ballet dancer and rhythmic gymnastics at an early age, leading many years later to the path of Yoga.


A journalism major in college and former oriental art publicist, my inquisitive nature gave way to a strong desire for an alternative lifestyle and self-inquiry which turned into a lifelong passion. My first contact with Yoga was in 2005 while I was pregnant with my daughter, but it was not until I enrolled on my first 200-hour certification as a Yoga teacher that I really began to immerse myself in this way of life. This discipline has become my medicine, my work and philosophy of life.


In recent years I have trained in Vinyasa Yoga (Frog Lotus Yoga), Hatha Yoga (Green Yoga International), Yin Yoga (Paul Grilley, Trimurti International School and Arhanta Yoga Ashram) and Traditional Chinese Massage (OpleidingCentrum Kersten, Holland). I keep training myself through different workshops, retreats and masterclasses since I consider myself to be an eternal student.


I like to focus my yoga classes as a space to enjoy the body, release burdens, look within, (re)connect with the breath and integrate the physical, mental and emotional benefits of the practice.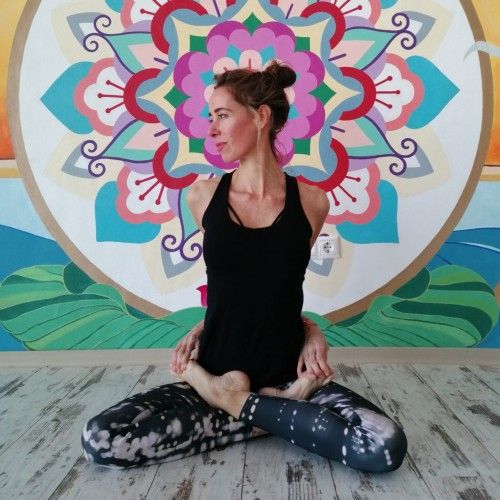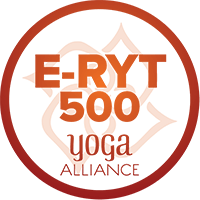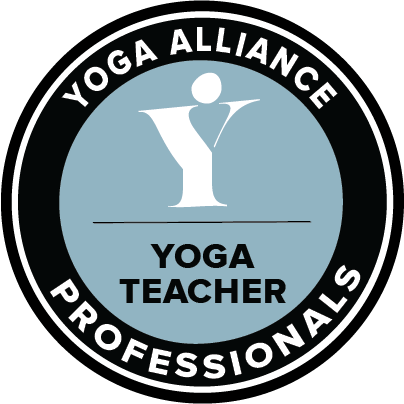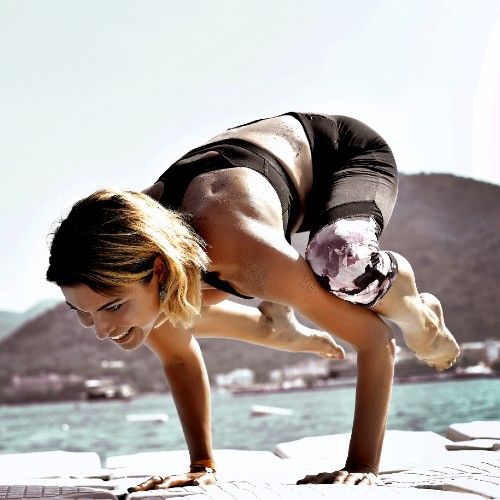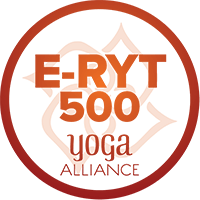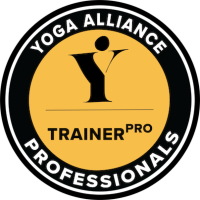 E-RYT 500

TRAINER PRO

ADVANCED REIKI PRACTITIONER

AYURVEDIC HEALTH SPECIALIST
TANTRA

FENG SHUI

VEDIC ASTROLOGY & MOONOLOGY
LOUISA CRAIG
Louisa
has been practicing yoga since the mid-90s and it became a passion that she wanted to share. Always a student, she continues to train with top yoga teachers worldwide up to this day. As well as completing her 500 hours as a senior yoga teacher with FLY, she has trained as an advanced reiki practitioner, which she incorporates into her classes, and has diplomas in Tantra, Feng Shui, Ayurveda, Moonology & Astrology.
In 2018, her Yoga School won the Fitness Award at the prestigious Trend – Life & Style Awards. Louisa has since gone on to train many successful yoga instructors, runs trainings and retreats Worldwide, and holds an annual Yoga Festival in her hometown of Aberdeen, Scotland. She is featured in the August 2022 edition of Om Yoga Magazine as one of the top ten yoga teachers in the UK.
Louisa prides herself on the quality and calibre of her graduates. Becoming a yoga teacher is a life transformation and a personal process so she is on hand at every step of the way to provide her graduates and trainees with help, support and guidance. She is approachable and accessible to all the needs of her students, trainees and graduates.
Louisa's type of yoga is a hybrid of styles (vinyasa krama, kundalini, tantric hatha, yin, restorative, etc.) combining pranayama techniques and bandhas to concentrate & harness the prana (energy) in the body. Her aim is to release the things we hold on to and peel away our 'layers' to find a purer, happier version of ourselves. Classes are esoteric and light-hearted, weaving yogic philosophy into the experience. Louisa's view is that the aim of asana is more than improved health, flexibility and strength; it is also used as a technique to balance the main forces that sustain the mind and the body. Asanas are used to transform the physical body, as well as, to unblock or remove the obstructions to healthy or balanced energy flow.
KATE FINN
Kate is a gifted and experienced RYT-500 FLY teacher since 2015. She is passionate about vedic wisdom and knowledge, sanskrit and chanting.

With a talent at weaving in the fundamental truths and benefits of yoga into a class. She has a passion and appreciation for the tradition that is constantly nurtured, through commitment and dedication.

Therefore Kate is able to offer back to students and practitioners the value of these timeless teachings that enhance and support one's wellbeing, freedom and wholehearted peace in the same way it's worked for her and countless people worldwide for thousands of years.

Kate's style incorporates different elements of the yoga disciplines and her classes are uplifting, soothing, educational and empowering!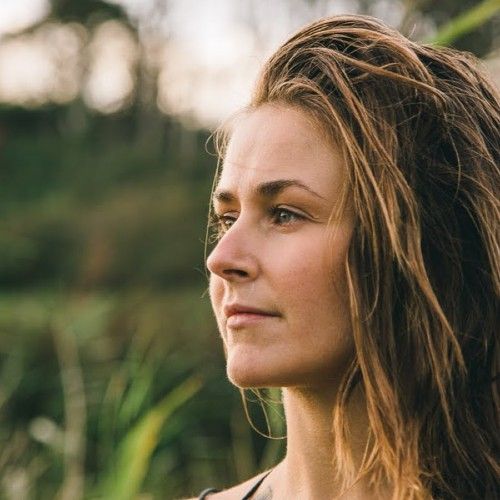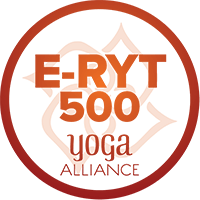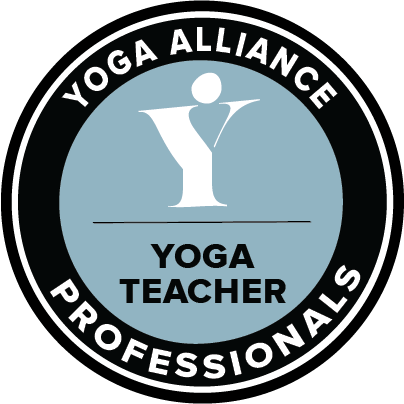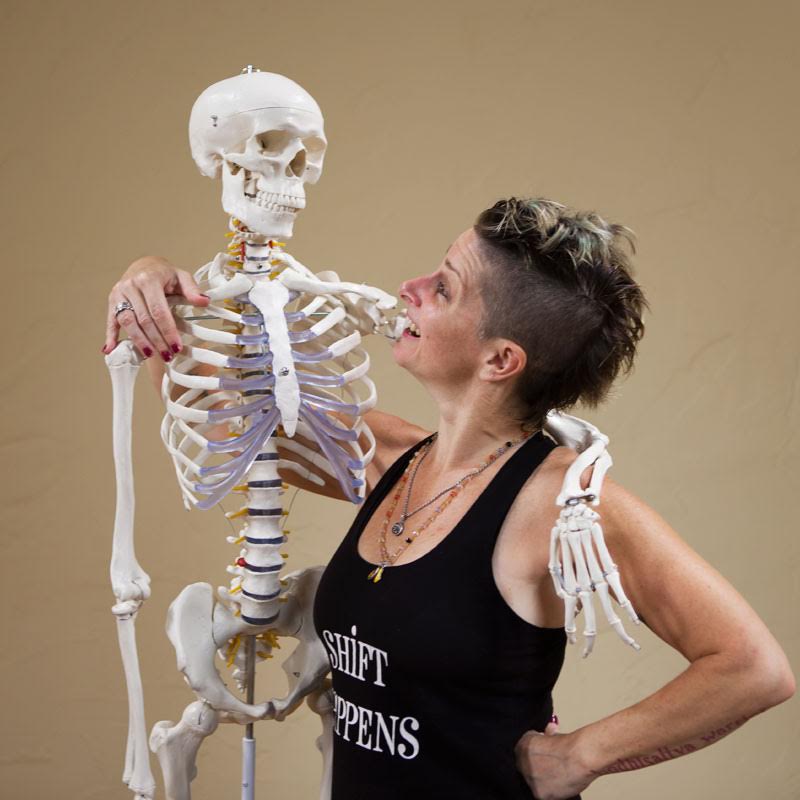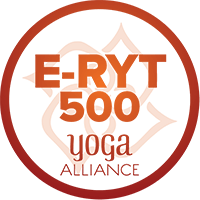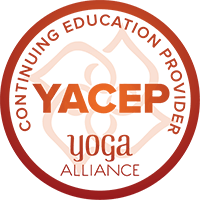 JENNILEE TONER
Author of The Perfect Chaturanga, Jennilee is a foremost expert in anatomy and body mechanics. She has been practicing hatha and vinyasa yoga since 1996, teaching hatha and vinyasa yoga since 2003 and teaching experiential anatomy to yoga teachers-in-training for Frog Lotus Yoga International since 2010. This Summers 200 Hr Yoga Teacher Training draws on her 24 years as a student & teacher of yoga and passion for leading safe, powerful and transformative practices.
FREE TASTER
FREE VINYASA YOGA CLASSES
Discover FLY vinyasa flow style. Six free yoga classes to practice at home.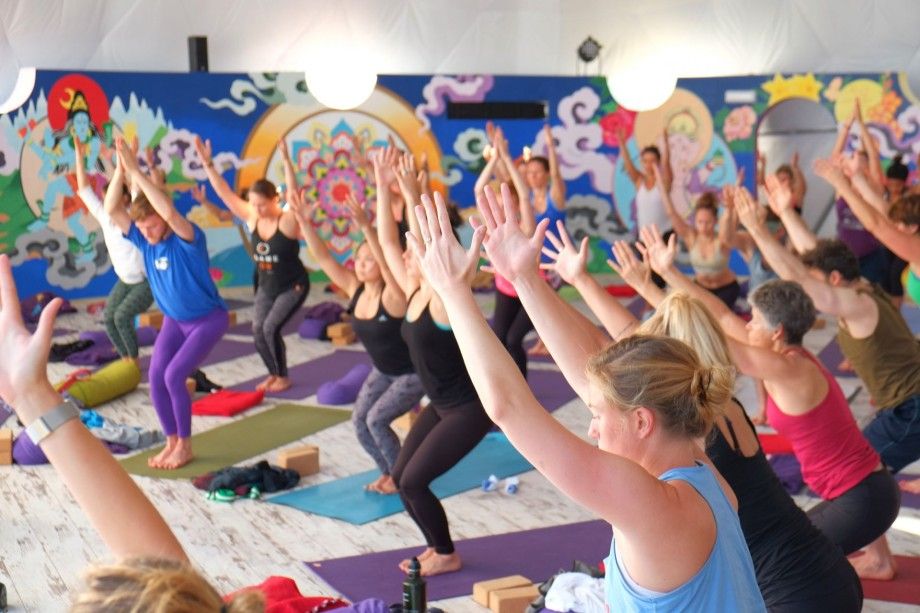 Save Big on our January 200-hr Teacher Training: Now €1,602 tuition
Special Savings on our 2024 Trainings using: FLY11
Created with