Become A Certified Yoga Teacher
200 Hour Yoga Teacher Training in Andalusia, Spain
★★★★★
Exceptional Yoga Alliance School Rating 4.7 of 5
The training is now over, thank you to all who have taken part

How can we help? Reach out
here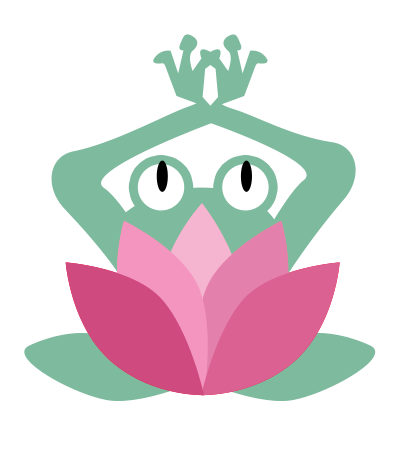 The Frog Lotus Yoga (FLY) 200-hour Teacher Training in Andalusia, Spain, empowers you to teach yoga professionally and to get a strong grounding in Eastern philosophy.

Upon graduation, you are certified to teach inclusive, creative and intelligent Vinyasa Flow classes, with an emphasis on alignment, form and safety.

yoga teacher training IN SPAIN DETAILS
All you need to know
What's included?
Frog Lotus Yoga (FLY) 200-Hour Yoga Teacher Training in Andalusia, Spain, consists of an intensive course including readings, reflections and assimilation practices, as well as interactive sessions that build community and bring the teaching from your FLY program to life!
Lead Teacher: Vidya Heisel

Level: Intermediate

Study time: 200 hours

Course Language: English

Exams: 3

Certifications: 2
HIGHLY EFFECTIVE TRAINING
FLY has trained over 3,000 teachers through more than a hundred 200-Hour Yoga Teacher Training Programs over the past 21 years, resulting in a skillfully refined, polished and comprehensive course


4+hrs OF TEACHING PRACTICE
Practice makes perfect! Leave the training confident and ready to teach, having taught for over 4 hours, including two 75-minute classes, with compassionate critique from your classmates and teachers


How to qualify for the training?
A minimum of one year's yoga practice and reasonable competence is required to take the 200-Hour Frog Lotus Yoga Teacher Training in Andalusia, Spain.
You are also required to be in good health, physically and mentally. Please note that this is a Yoga Teacher Training Intensive.
REQUIRED BOOKS TO PURCHASE FOR THE YOGA TEACHER TRAINING
The Key Muscles of Yoga: Scientific Keys, Volume I by Ray Long & Chris Macivor

Inside the Yoga Sutras by Reverend Jaganath Carrerra (*Read this book in your own time)

Eating Animals by Jonathan Safran Foer (*Read this book in your own time)
What is the cost of the training?
Total cost of the training = Tuition cost + Accommodation cost

Tuition cost (Including VAT and Training Manual) is €2000
Accommodation cost depends on your accommodation choice (see ACCOMMODATION tab)
For example, if you choose the Bell Tent accommodation option:
Total cost of the training = €2,000 + €1,365 = €3,365
PAYMENT OPTIONS
❤️ 1. EARLY PRICE
Enroll up to three months prior the training and get a 10% extra discount.*

*discount only available for lump-sum payment
2. INSTALLMENTS
Pay €200 deposit now and 3 payments of €600/month starting next month
*plan only available up to three months prior the training
Where is the training happening?
ADDRESS
Suryalila Retreat Centre
Cortijo La Fabrica, Pago de Pajarete
11650 Villamartin, Cádiz, Spain

HOW TO GET THERE?
Airport options
Sevilla - 75min away
Jerez de la Frontera - 50min
Málaga - 120min

Transportation options
Book a transfer from the airport to Suryalila
Get a rental car
Take the bus to VillamartÍn
What a training day looks like?
SCHEDULE
7.00-9.30am: Meditation & Yoga Practice


9.30-10.00am: Breakfast Groups
11.00-1.30pm: Morning Session

1.30-2.00pm: Lunch
3.30-4.00pm: Office Hours

4.00-7.00pm: Afternoon Session

7.00pm: Dinner
The different Yoga Teacher Training sessions of the day cover Philosophy, History, Teaching Methodology, Posture clinic or anatomy.

Tuesday and Friday afternoons are free for excursions, rest or self-study. The middle Tuesday of the training is a full day off.

What are the accommodation options?
Accommodation costs include three delicious daily organic meals and the use of the retreat centre facilities. Price varies if you share the accommodation.
What's more?
Enrol and gain access to the pre-training package created by the lead teachers to help you prepare and embark on your yoga journey before you arrive.

Upon graduation, receive a booklet to support your journey after the training. Get the opportunity to access an online lifetime access to the whole content of your 200 hour yoga teacher training. Additionally, as a FLY graduate you are entitled to join a live training at Suryalila as a refresher with no additional tuition fee.
WHAT'S INCLUDED
2 articles on yoga

1 interview and 2 talks on resilience, meditation and yoga

2 training manuals

Music for practice

6 vinyasa yoga classes and 1 restorative class

1 support booklet

Refreshers for free
200-hour Yoga Teacher Training IN SPAIN Overview
What you learn
Learning goals: Gain an awe-inspiring and liberating
understanding of the history and philosophy of yoga and
Vedanta. Transform your fundamental relationship to
life in a profoundly positive way.
HISTORY OF YOGA

8 LIMBS OF YOGA

SUBTLE BODY SYSTEM
LIVING YOGA ON & OFF THE MAT
UNDERSTANDING YOUR NATURE
HOW TO BE HAPPY AND FREE
Learning goals
: Enhance your ability to practice and
teach yoga in a sustainable, functional and well-informed
way. Understand the anatomy of movement as applied
to Yoga and learn how to body-read and modify
accordingly.
ANATOMY FOUNDATIONS

UNDERSTANDING MOVEMENT

INJURY PREVENTION

STRETCHING AND REFLEX ARCS

NERVOUS SYSTEM

BREATHING AND BANDHAS
Learning goals
: Develop your ability to practice and teach yoga in an intelligent, creative
and informed way.
Learn skillful cueing and how to adapt for different levels.
We provide a safe environment to practice teaching!
ASANA ALIGNMENT AND FORM
MODIFICATIONS AND VARIATIONS
ASSISTING AND ADJUSTING
SANSKRIT NAMES OF POSES
MAKING YOGA ACCESSIBLE
SAFETY AND LONGEVITY
Learning goals
: Teach inclusive, creative and intelligent
Vinyasa Flow classes, with an emphasis on alignment,
form and safety.
INCLUSIVE SKILLFUL CUEING

QUALITIES OF A GREAT YOGA TEACHER

FLY CLASS SEQUENCING
PRANAYAMAS BENEFITS & HOW TO TEACH

PRENATAL & RESTORATIVE

START & RUN YOUR BUSINESS
Learning goals
: Deepen and advance your own practice
experiencing fresh, challenging and inspiring sequencing
with precise instruction.
16 INTERMEDIATE MASTERCLASSES
GUIDED MEDITATIONS



4+ HOURS STUDENT TEACHING PRACTICE
This is an intensive 3 week in-person course. You are supported and mentored throughout the course.

9 HOUR TIME COMMITMENT/DAY

COURSE MATERIAL AND ASSIGNMENTS ARE STUDIED IN YOUR OWN TIME DURING THE DAY

30 MIN OFFICE HOURS A DAY*
200-Hour Yoga Teacher Certification (RYT-200)
Your course has met the requirements set by Yoga Alliance, demonstrating that it is of the highest standard. As a certified FLY graduate, your certification enables you to register through Yoga Alliance (RYT-200)
our 200-HOUR YOGA TEACHER TRAINING IN SPAIN team
About your teachers
VIDYA HEISEL
Lead Teacher
E-RYT 500, YACEP
Vidya is a master yoga teacher with over 45 years of teaching experience as well as a deep and experienced knowledge of yogic philosophy and meditation. She is an inspiring practitioner and a gifted communicator. She founded Frog Lotus Yoga International in 2000. Since, she has trained thousands of yoga teachers and led over a hundred 200 hour Yoga Teacher Trainings around the world.

LISA DUNN
Asana Teacher
Lisa is a yoga teacher and self proclaimed life-enthusiast whose playful approach to her practice mirrors her free spirit. She travels the globe offering yoga retreats, workshops and trainings. Keen to share the liberating effect this 20-year practice had on her life, Lisa became a 500-hour certified teacher with Frog Lotus Yoga and has been a well-loved teacher for twelve years now.


MELANIE HUSER
Anatomy Teacher
Had Mélanie known to which extent yoga would change her life, she wouldn't have dared to start with it. She was working as a medical doctor when she did her yoga teacher training at Frog Lotus Yoga. These 3 weeks transformed her deeply, and helped her go on a journey of self-discovery. Now she has been teaching yoga for over 10 years, is an anatomy trainer for teacher trainings and an executive coach.
KATE FINN
Yoga Teacher
E-RYT 500
Kate is a dedicated yoga teacher, her life reflects the yogic teachings and there is no other avenue of life she'd rather take. This profound love and lightness comes through in Kate's class, with over 6 years of teaching experience and many more of practicing. She teaches a wide range of yoga styles but her love for the deeper meanings of why we practice yoga and why it's so good for you are some of her greatest talents.
*Due to a recent surgery, Vidya will ensure the Philosophy lectures, but the morning classes will be taught by the other teachers
Yoga teacher training IN SPAIN in paradise
LIVE THE SURYALILA EXPERIENCE
Yoga Halls
MAGNIFICENT YOGA HALL
THE OM DOME
A state of the art yoga hall inside a beautiful geodesic dome that resemble a Nepalese temple. You will practice everyday during your yoga teacher training overlooking through a massive bay window one of our best views of beautiful rolling hills and a ruined monastery.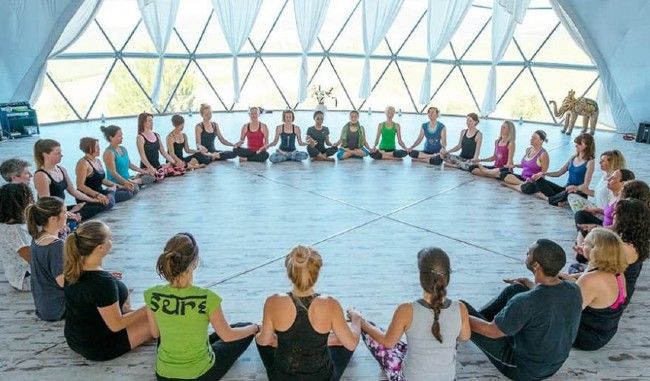 GANESHA YOGA SHALA
Ganesha is a beautiful yoga hall with a wood and beam ceiling and wood floors. It has windows on both sides which allow for plenty of light and air flow. There is also an attached balcony with beautiful views of the hills of Andalucia.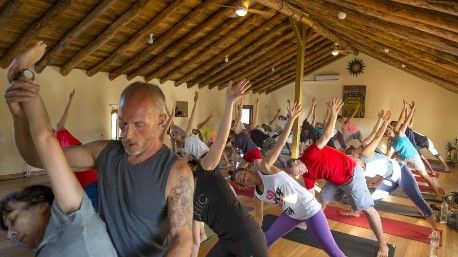 THE MOON SHALA

The Moon Shala is a wonderful organic structure located in our olive grove. The floor is made from local pine, the wooden high ceiling resembles the inner structure of an umbrella and b
eautiful murals grace the walls.
The atmosphere inside feels like the building itself is a breathing, living organism.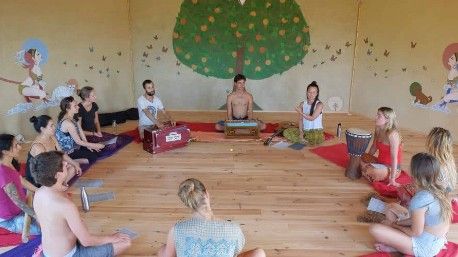 Massage Therapy
At Suryalila Yoga Retreat Centre, we always have highly trained and insured massage therapists in residence for both warm and caring massages. Treat yourself and recover from the yoga teacher training with Thai Yoga, Deep Tissue or Ayurvedic massages.
THAI YOGA MASSAGE
Thai Yoga Massage is an ancient healing art with origins in Ayurvedic medicine, Yoga and Buddhism. It has evolved into a unique and magical combination of deep stretching, rhythmic compression, soft tissue manipulation, gentle rocking, energy balancing and acupressure.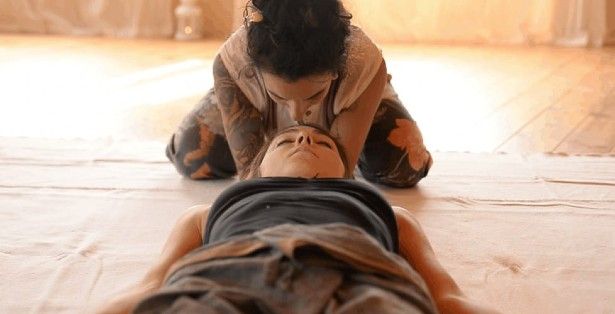 DEEP TISSUE & AYURVEDA MASSAGE
The Ayurvedic massage is considered an integral part of traditional Indian medicine. Ayurveda means knowledge of life. It improves blood circulation eliminating toxins and re-establish the balance of body, mind, vitality and emotions allowing the patient to release tension and relax, leading to their physical well-being, serenity of mind and harmony.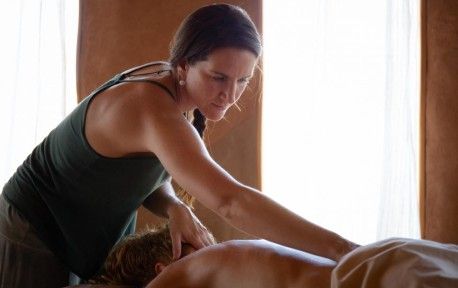 Eco Pool, Sauna & Pagodas
SALT WATER SWIMMING POOL
Relax and rejuvenate in the natural salt water pool.
The pool is set amidst stunning and vast vistas of the beautiful Spanish countryside. Summer months in Andalucia average around 30º Celsius, so taking a dip in the pool can be a very regular event!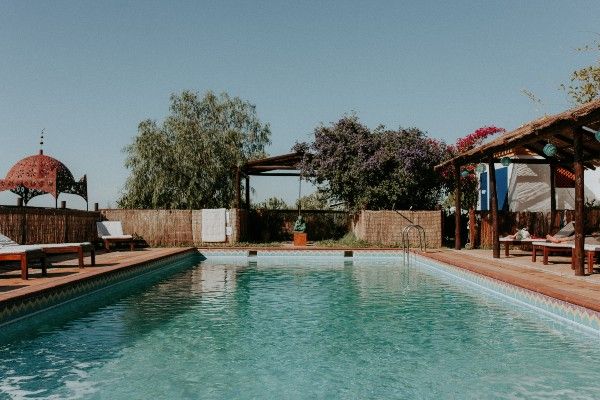 ECO SAUNA
Enjoy the rejuvenating and detoxifying effect of our cosy sauna built out of completely natural materials.
The salt water swimming pool is right next to it, so you can take advantage and refresh yourself in the pool even during the winter months.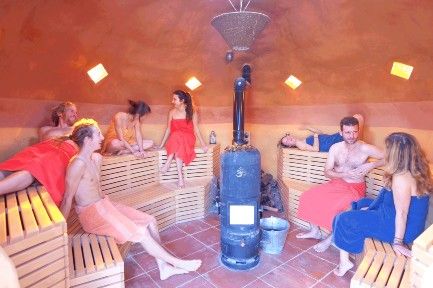 PAGODAS & HANG OUT AREAS
Relax, contemplate the expansive views or glorious sunsets and hang out during your yoga teacher training in one of our several lovely pagodas and hammocks under the olive trees and numerous artfully placed benches.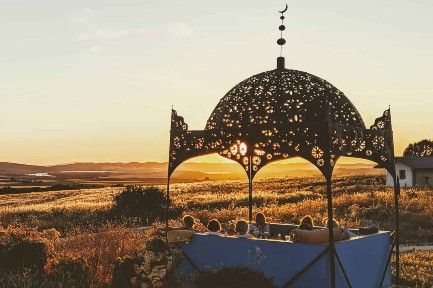 Day Trips in Andalusia
Every Tuesdays and Fridays of your yoga teacher training in Andalusia, Spain, you'll have the opportunity to go on a day trip. Located in the heart of Andalusia, in southern Spain, Suryalila offers you to explore the historic and fascinating culture of the area.
Gourmet Vegetarian Cuisine
We pride ourselves on our outstanding vegetarian food. Meals are delicious, diverse, and beautifully presented, using all organic and mostly locally sourced ingredients. We are working towards suppling more and more of our produce needs from our own organic garden!
I loved having my window prized open to the world of eating food which is alive, healthy, enriching, invigorating and totally delicious!
— Yvonne Siegal, Bristol, UK
VEGETARIAN KITCHEN
The Suryalila Kitchen specialises in gourmet international vegetarian cuisine, using the freshest seasonal, locally-sourced organic fruits and vegetables available. Eggs are gathered daily from our own happy chickens.
We regularly accommodate vegan, gluten-free, and non-dairy diets, so if you have any special dietary restrictions, just let us know.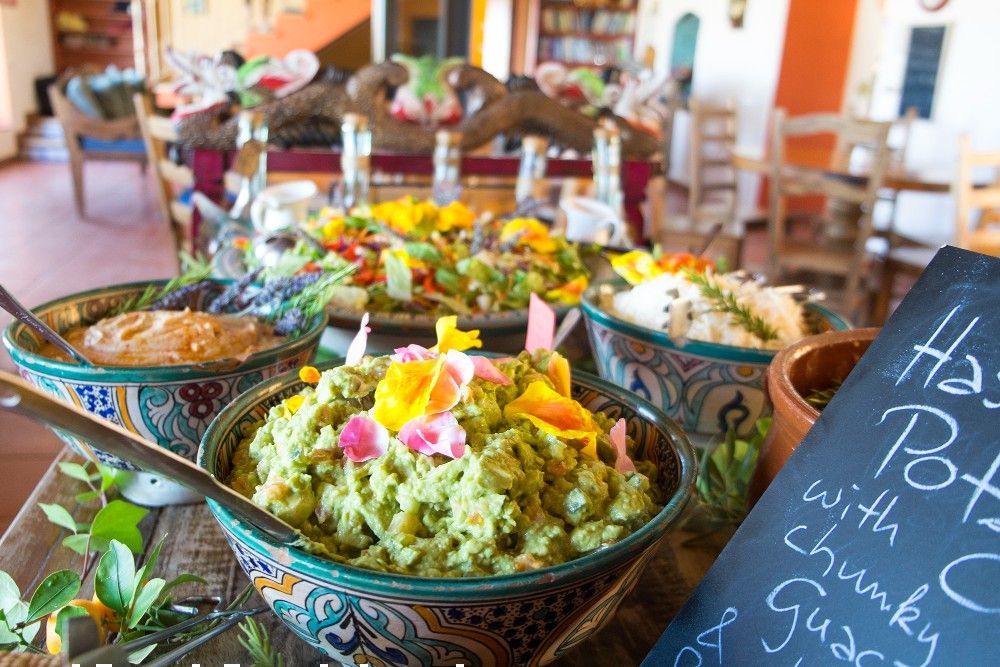 AMRITA CAFE
Amrita bar is a vibrant addition to the Retreat Centre. We offer a menu of cold pressed organic juices, scrumptious smoothies, delicious snacks, Kombucha and health-conscious hot drinks such as spicy Indian Chai, Vegan Bullet proof coffee, Ceremonial cacao, Mocacao and Golden Milk, which contains a super-healthy blend of spices.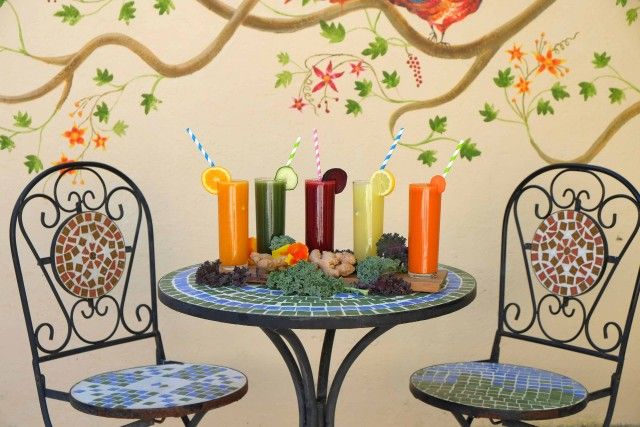 INDOOR & OUTDOOR DINING
We also believe that where you eat is almost as important as what you eat! We provide dining tables both indoors and outdoors so that you can eat in our large beautiful dining room, or enjoy your meal al fresco, watching the stunning sunsets over the Andalucian hill-towns.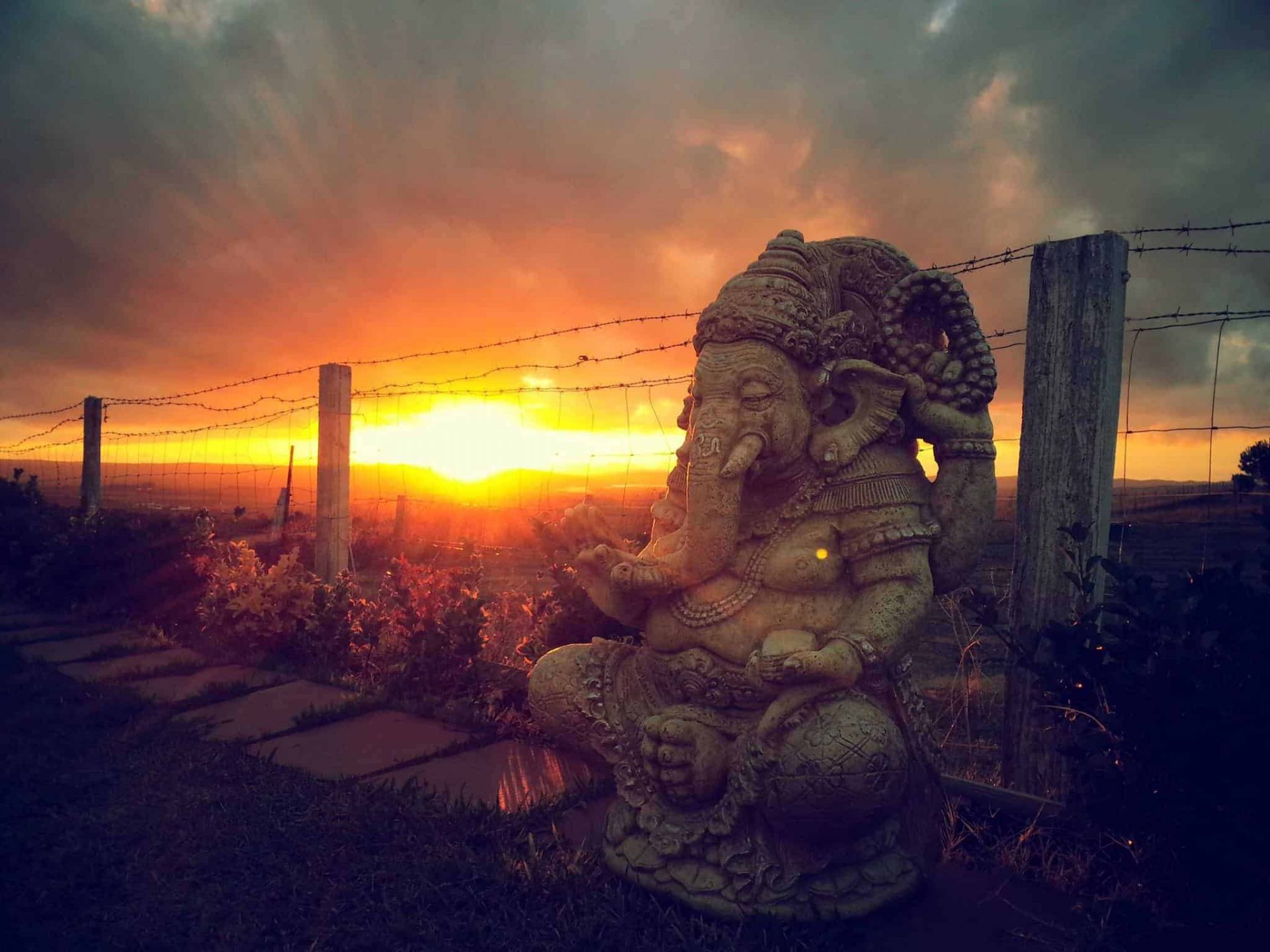 Shakti Boutique — Fabulous Yoga Shop
Find everything you need to enhance your yoga lifestyle in the beautiful Shakti Boutique. Our yoga props, clothing, jewellery, cosmetics and gifts give you the opportunity to take a little bit of Suryalila paradise back home with you.
WHAT YOU WILL FIND
Yoga Clothes and Gear
To find beautiful and unique yoga clothes, look no further.

Gifts and Jewellery
Whether you're looking to treat yourself or your loved ones, you'll find something special in our beautiful collections of jewellery and gifts.

Luxury Snacks and Wine
While enjoying your yoga teacher training, you can treat yourself to delicious organic snacks.

Suryalila CookBook
Full of Vegetarian and Vegan dishes to delight your taste buds.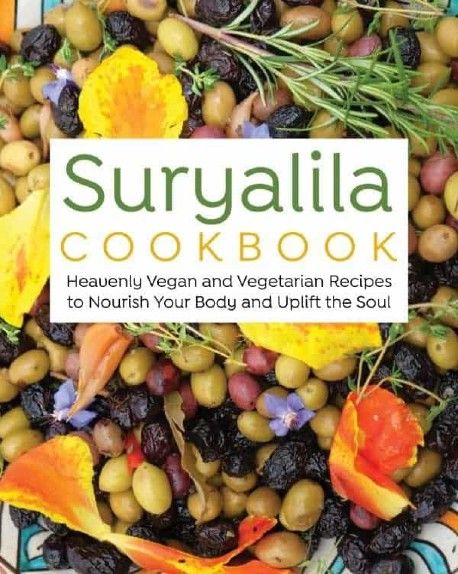 Welcome to Suryalila Yoga Retreat Centre
Nominated as one of the Best Yoga Retreats by Yoga Journal 2019, Suryalila is a stunningly beautiful all-inclusive facilities Yoga Retreat Centre in the heart of Andalusia, Southern Spain. Located in an old renovated olive farm, Suryalila is Sanskrit for "Cosmic Play of the Sun" and host the Frog Lotus Yoga Teacher Training in Andalusia, Spain.
Suryalila is a spectacular retreat centre! Having visited many retreat centres it's rare to find one that has so many outstanding qualities – the location, facilities, yoga centre are all incredible. Their staff are incredibly helpful and accommodating and the food was phenomenal! We had rave reviews from our students, I highly recommend it.
— Tiffany Cruickshank, USA
FREE TASTER
VINYASA YOGA CLASSES
Discover FLY vinyasa flow style. Six free yoga classes to practice at home.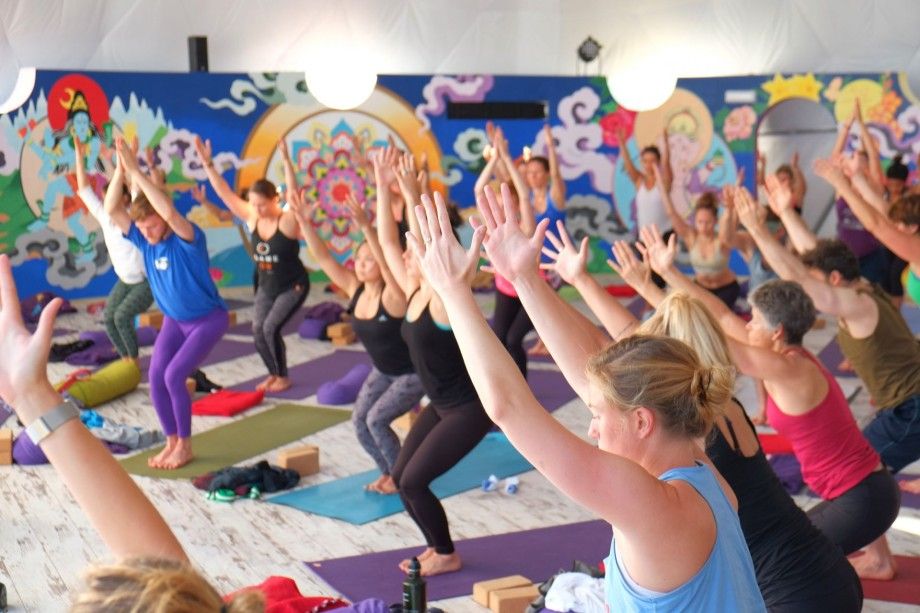 Get in touch with us
Address
Frog Lotus Yoga International
at Suryalila Retreat Centre
Pago del Pagarete
Cortijo La Fabrica
11650 Villamartín, Cádiz, Spain
E-mail
online@froglotusyogainternational.com
Hours of operation
Monday - Friday 9.00 - 16.00
Doing my YTT with FLY was the most inspiring choice I have ever made in regards to my professional development with yoga. I felt loved, supported and encouraged throughout the entire course. I appreciated the excellence in teaching and the comprehensive lesson delivery system. I found the quality of teaching to be absolutely outstanding in every sense, from course materials to additional reading materials. THANK YOU!
Mirela Giles, UK
Training with Frog Lotus Yoga to become a Yoga Teacher was one of the best
decisions that I have ever made in my life. The teachers and the training itself
were outstanding, comprehensive, inspirational and empowering, giving me the
immense knowledge and necessary attitude and skills to go out in the world and
guide people in yoga practice.
Cherie De Asis, USA
I am incredibly grateful for this training. I felt ready to teach immediately and have consistently supported myself as a yoga instructor almost. 100% of the time since my graduation.
Lotsie Cash, USA
JOIN OUR NEWSLETTER
Sign Up Now!
The FLY newsletter is your monthly dose of mindful yoga news, tips and inspiration
Created with