NOVEMBER YIN YOGA TEACHER TRAINING
Autumn 50hr Yin YTT in Spain
In this Yin Yoga Teacher Training, explore Traditional Chinese Medicine (TCM), the fascias and acupressure points to restore and balance the flow of energy in the body and mind, and look into imbalances with a holistic approach according to TCM.

Earn your 50 Hour Yin YTT YACEP certificate while enjoying warm days between the cooler mornings and nights at this very special time of year.
How can we help? Reach out
here
November 2023
From 18 to 25
In-Person
At Suryalila Retreat Centre
€750
Tuition cost*
*accommodation cost is not included
Daily Practice
Morning meditation and yoga
Quality Props
Manduka mats provided
Payment Plans
Choose a flexible plan
YIN yoga teacher training COURSE IN SPAIN DETAILS
All you need to know
About this course
This 50 Hour Yin Yoga Teacher Training Course explores the practice and teachings of yin yoga from a functional approach of how we adapt the pose to each individual. You will explore the foundational theory of acupressure and fascia fundamentals, and how you can stimulate acupressure and trigger points through yin yoga asanas. In short, you'll learn how yin yoga works and how to combine it with acupressure points to teach deeper, richer, and enhanced yin yoga classes.


Acupressure is a form of touch therapy that utilizes the principles of acupuncture and Chinese medicine. In acupressure, the same points on the body are used as in acupuncture, but are stimulated with finger or ball pressure instead of with the insertion of needles. Acupressure is used to relieve a variety of symptoms and pain. Acupressure techniques are fairly easy to learn, and have been used to provide quick, cost-free, and effective relief from many symptoms.

This training is designed to put you in the role of a student, applying the concepts of yin yoga and acupressure to your own personal practice. In this training, you will explore Eastern philosophy, Yin Yoga, Fascias, Acupressure techniques and Asana clinic. Finally, you'll practice the skills Yin teachers use to support their student balance: situations in which someone needs to stretch, relax, and slow down.
Prerequisites:
A successfully completed 200hr YTT

Required Book To Purchase For The YTT:
Light on Life: The Yoga Journey to Wholeness, Inner Peace, and Ultimate Freedom by B.K.S. Iyengar

What a training day looks like?
SCHEDULE
8.00-9.30am: Vinyasa Yoga Practice


9.30-10.00am: Breakfast Groups
10.30-12.20pm: Theory Class

12.30-1.30pm: Philosophy Class

1.30-3.00pm: Lunch & Rest
3.00-3.30pm: Office Hours

3.30-5.25pm: Asana Lab Class

5.30-7.00pm: Yin Practice

7.00pm: Dinner
The different Yin Yoga Teacher Training sessions of the day cover Philosophy, Traditional Chinese Medicine (TCM), Teaching Methodology, Posture clinic or the meridians.

Last Friday evening is dedicated to celebrate your graduation.

50 Hour Yin Yoga Teacher Certification (YACEP)
Your course has met the requirements set by Yoga Alliance, demonstrating that it is of the highest standard. As a certified FLY graduate, your certification enables you to complete 50 hour of Continuous Education with Yoga Alliance
50 hour YIN Yoga Teacher Training IN SPAIN Overview
What you learn
Learning goals: Have the right relationship to your body and its physiological processes. Have the right relationship to your mind. Understand the difference between mind and intellect. Understand the Koshas or five Sheaths. Gain the tools to be Happy and Peaceful.



THE KOSHAS

THE SELF

THE SECRET OF HAPPINESS
Learning goals
: Understand the connection between fascias and yin yoga. Identify the main fascias groups. Locate the main acupressure and trigger points. Apply the acupressure point system to yin yoga asanas. Release the fascias using the trigger points. Stimulate acupressure points to balance the body and mind.
INTRODUCTION TO TCM

FASCIA THEORY

ACUPRESSURE POINTS
TRIGGER POINTS
MOST COMMON IMBALANCES
Learning goals
: Understand the main yin asanas and their target areas.
Assist students to find the asanas safely in their own bodies.
Safely adapt asanas to different body types.
Stimulate the main acupressure and trigger points through yin yoga asanas.



YIN YOGA ASANAS
MODIFICATIONS, USE OF PROPS AND VARIATIONS
ASANA LINK TO ACUPRESSURE & TRIGGER POINTS

MAKING YIN YOGA ACCESSIBLE
Learning goals
: Teach inclusive, creative, safe and intelligent yin yoga classes.
Plan and teach yin yoga classes according to imbalances and self-healing approach.
Find your voice and create your own style as a yin yoga teacher.
Release fascias using myofascial release balls.
INCLUSIVE SKILLFUL CUEING

QUALITIES OF A GREAT YIN YOGA TEACHER

YIN YOGA CLASS SEQUENCING

TARGET AND BALANCE THE ENERGY FLOW THROUGH YIN ASANAS
Learning goals
:
Deepen your own practice experiencing inspiring sequencing with precise instruction.
Each practice focuses on a different imbalance. We chose to focus the classes on the imbalances teachers encounter the most with their students.


5 VINYASA YOGA CLASSES

5 YIN YOGA CLASSES

5 GUIDED MEDITATIONS

TEACHING PRACTICE

CLASS SEQUENCING
This is an intensive 1 week in-person course. You are supported and mentored throughout the course. We provide a safe environment to practice teaching!

8 HOUR TIME COMMITMENT/DAY

COURSE MATERIAL AND ASSIGNMENTS ARE STUDIED IN YOUR OWN TIME DURING THE DAY

30 MIN OFFICE HOURS*
*Access Our Detailed 50 Hour Yin Yoga Training Program Here!
Combine Yin Yoga with Acupressure to restore and balance body and mind
Considering doing a yoga teacher training? Book in for a call with us to ask us anything you need! We're here to help.
our 50 HOUR YIN YOGA TEACHER TRAINING IN SPAIN team
About your teachers
BRUNA PONS
Lead Teacher
E-RYT 500, YACEP
TCM THERAPIST, NUTRITIONIST
Bruna found her second home in Asia. Her interest in human nature, health and well-being inspired her to study Nutrition, Traditional Chinese Medicine (TCM), Acupuncture and Yoga. She integrates yoga and TCM as the foundation for her teaching, bringing a therapeutic, accessible and light approach to yoga. She has trained hundreds of yoga teachers and led over 20 Yin training programs.
VIDYA HEISEL
Philosophy Teacher
E-RYT 500, YACEP


Vidya is a master yoga teacher with over 45 years of teaching experience as well as a deep and experienced knowledge of yogic philosophy and meditation. She is an inspiring practitioner and a gifted communicator. She founded Frog Lotus Yoga International in 2000. Since, she has trained thousands of yoga teachers and led over a hundred 200 hour Yoga Teacher Trainings around the world.

SAKHSI
Vinyasa Teacher & TA
E-RYT 500


A journalism major in college and former oriental art publicist, her inquisitive nature gave way to a strong desire for an alternative lifestyle and self-inquiry which turned into a lifelong passion. In recent years she completed her second 200-hour training with FLY in Vinyasa and continued her studies with certifications in Yin Yoga and Traditional Chinese Medicine. Sakshi likes to focus her classes as a space to enjoy the body, release burdens and (re)connect with the breath.
Considering doing a yoga teacher training? Book in for a call with us to ask us anything you need! We're here to help.
Get in touch with us
Address
Frog Lotus Yoga International
at Suryalila Retreat Centre
Pago del Pagarete
Cortijo La Fabrica
11650 Villamartín, Cádiz, Spain
Hours of operation
Monday - Friday 9.00 - 16.00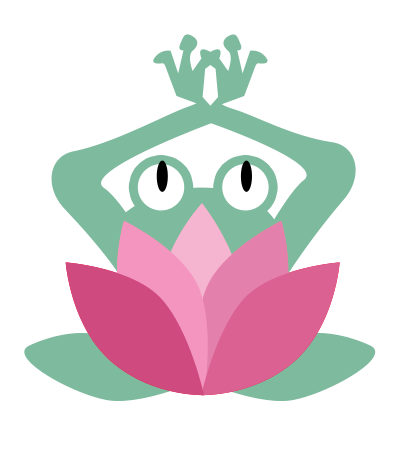 F

or
the
L

ove
of
Y

oga
Save Big on our January 200-hr Teacher Training: Now €1,602 tuition
Special Savings on our 2024 Trainings using: FLY11
Created with