NOVEMBER ADVANCED YOGA TEACHER TRAINING
Autumn 150hr Advanced YTT
Module Sutra
In this Advanced Yoga Teacher Training, deepen your understanding of the Yoga Sutras, the nervous system and how to boost your immune system with Advanced Pranayamas. Earn your 150 Hour Advanced YTT certificate while exploring advanced tools such as the Katonah Method and partner work. Learn to teach Advanced Restorative and Yoga Nidra.
How can we help? Reach out
here
November 2023
From Nov 25 to Dec 09
In-Person
At Suryalila Retreat Centre
€1,900
Tuition cost*
*accommodation cost is not included
Daily Practice
Morning meditation and yoga
Quality Props
Manduka mats provided
Payment Plans
Choose a flexible plan
ADVANCED yoga teacher training IN SPAIN DETAILS
All you need to know
About this course
This 150 Hour Advanced Yoga Teacher Training Course explores the advanced practice and teaching of yoga, from an in-depth approach of how Eastern philosophy can affect your life and how to diversify your toolkit to advance your teaching and practice. You will explore how to teach successful workshops, how to stimulate our glands and strengthen our immune system through pranayama. This training is designed to put you in the role of a student, allowing you to experience daily creative workshops on a variety of different topics to advance your practice and improve your teaching skills, with a special focus on Advanced Anatomy and Advanced Restorative.


During this yoga training, you will gain new skills and knowledge with each workshop, and learn how to lead a workshop by experiencing how our yoga experts teach them. You will explore advanced Eastern philosophy, Anatomy, Restorative and Teaching Methodology. Finally, you'll practice the skills advanced Yoga teachers use to support their student balance and growth. In short, you'll learn to be an advanced teacher, acquire new and advanced tools to practice and teach deeper, richer, and enhanced yoga classes.
Prerequisites:
A successfully completed 200hr YTT
REQUIRED BOOK TO PURCHASE FOR THE YTT:
The Power of Know: Patanjali Yoga Sutras by James Swartz

Restore and Rebalance: Yoga for Deep Relaxation by Judith Hanson Lasater
What a training day looks like?
SCHEDULE
7.15-8.15am: Vinyasa Yoga Practice


8.30-9.30am: Meditation

9.30-10.00am: Breakfast Groups
10.00-11.00am: Discussion or Prep Time

11.00-1.30pm: Workshop

1.30-3.30pm: Lunch & Break
3.30-5.00pm: Theory Session
5.30-7.00pm: Theory Session

7.00-8.00pm: Dinner
8.00-9.30pm: Movie or Prep Time
The different Yoga Teacher Training sessions of the day cover Philosophy, Nutrition, Ayurveda, Teaching Methodology, Workshop or Pranayama.

The middle Saturday of the training is a full day off for excursions, rest or self-study.

300-Hour Yoga Teacher Certification (RYS-300)
The 150-hour module sutra is part of FLY's Advanced YTT Program. The 300-hour Advanced Yoga Teacher Training Program is a series of trainings designed to provide you with the in-depth knowledge and skills you need to become an advanced yoga teacher. This two training sequence is equivalent to a 300-hour YTT certification (RYS-300) with Yoga Alliance.

150-hour ADVANCED Yoga Teacher Training IN SPAIN Overview
What you'll learn
PHILOSOPHY

Learning goals: Understand the yoga sutras beyond the eight limb path. Differentiate between Yoga and Vedanta. Compare the precepts of Buddhism and Hinduism. Understand the symbolism of the Hindu gods and the history of India.


HISTORY OF INDIA

KLESHAS

INDIAN GODS

VEDANTA

BUDDHISM & HINDUISM
ANATOMY

Learning goals
: Understand the anatomy of the breath and nervous system. Understand the ways the muscles and vagus nerve work. Stimulate the glands and boost immune system with Pranayamas. Teach and cue students hypermobility.


CENTRAL & PARASYMPATHETIC NERVOUS SYSTEM

BREATHING & BANDHAS

GLANDS & IMMUNE SYSTEM

HYPERMOBILITY
Learning goals
: Use Restorative Yoga as a powerful stress defeater and a vehicle for deep meditation. Offer deep Restorative Yoga experiences. Design advanced Restorative Yoga sequences. Refine your own Restorative Practice.


ADVANCED SEQUENCING & TEACHING

RESTORATIVE INVERSIONS

POWER OF REST
BRAIN WAVES

Learning goals
: Teach yoga with a variety of new and advanced tools. Guide various meditation techniques. Perform advanced assisting techniques and assist with confidence. Teach advanced Pranayamas. Teach deep and thematic restorative yoga classes.
ADVANCED ASSISTS

SUBTLE ADJUSTMENTS

PARTNER WORK

CHAIR WORK

SUBTLE CUEING
Learning goals
: Practice yoga with a variety of new and advanced tools. Deepen, refine and advance your own practice
experiencing fresh, challenging and inspiring sequencing
with precise instruction. Use chair work as a self-assisting tool to deepen your asana practice.

DAILY GUIDED MEDITATION

ON VARIED THEMES

DAILY VINYASA YOGA PRACTICE

DAILY WORKSHOP ON VARIED THEMES

VINYASA CLASS TEACHING PRACTICE

2-HOUR WORKSHOP TEACHING PRACTICE
Learning goals
: Use science to supercharge the parasympathetic nervous system in inversions. Refine your hip, backbend and inversion practice. Advance your skills on assisting your students in inversions. Use appropriate set up in inversion to activate the baroreflex and induce brain relaxation.
Understand the differences of strength, flexibility, mobility and how they are connected.
Prevent injuries and move more freely. Prepare the body through specific sequence of restorative poses designed to increase breath capacity, strengthen the major respiratory muscles, and open the secondary respiratory muscles. Refine your vinyasa yoga practice and cueing. Guide your students with subtle cueing to gather inner strength and deepen their vinyasa yoga practice.
ADVANCED HIPS AND BACKBEND
THE KATONAH METHOD
MOBILITY, STABILITY, FLEXIBILITY AND STRENGTH
THE ART OF RESTORATIVE INVERSIONS

ADVANCED PRANAYAMAS AND BANDHA INTEGRATION

ADVANCED PRACTICE AND CUEING
This is an intensive 2 week in-person course. You are supported and mentored throughout the course.

9 HOUR TIME COMMITMENT/DAY

COURSE MATERIAL AND ASSIGNMENTS ARE STUDIED IN YOUR OWN TIME DURING THE DAY
*Access Our Detailed 150-Hour Advanced Training Program Here!
Deepen your practice and teaching skills with Advanced Anatomy and Restorative
Considering doing a yoga teacher training? Book in for a call with us to ask us anything you need! We're here to help.
our 150-HOUR Advanced YOGA TEACHER TRAINING IN SPAIN team
About your teachers
VIDYA HEISEL
Lead Teacher
E-RYT 500, YACEP
Vidya is a master yoga teacher with over 45 years of teaching experience as well as a deep and experienced knowledge of yogic philosophy and meditation. She is an inspiring practitioner and a gifted communicator. She founded Frog Lotus Yoga International in 2000. Since, she has trained thousands of yoga teachers and led over a hundred 200 hour Yoga Teacher Trainings around the world.

LISA DUNN
Lead Teacher
Lisa is a yoga teacher and self proclaimed life-enthusiast whose playful approach to her practice mirrors her free spirit. She travels the globe offering yoga retreats, workshops and trainings. Keen to share the liberating effect this 20-year practice had on her life, Lisa became a 500-hour certified teacher with Frog Lotus Yoga and has been a well-loved teacher for twelve years now.
LIDIYA PETKOVA
Lead Teacher
Yoga has been a central part of Lidiya's life since discovering the practice more than twelve years ago. Her aim is to inspire her students to bring meditation into movement. Apart from being trained in various styles of yoga, including 200 & 300 hour training with Frog Lotus Yoga International, Yin Yoga with Sara Powers, Therapeutic Yoga with Donna Farhi, she has also studied Sound Therapy and Thai Massage which she incorporates into her classes.
Considering doing a yoga teacher training? Book in for a call with us to ask us anything you need! We're here to help.
A little over 3 years ago, I took my advanced 150HR YTT with my AMAZING school and teachers Frog Lotus Yoga. I was blessed to meet so many incredible souls, who are now great friends! This training forever changed me. When I arrived I was a timid, nervous, and insecure yoga instructor. I felt like such a newbie and totally out of my league. Throughout those 2 weeks of training- I completely left my comfort zone. I took risks, asked questions, mindfully listened, studied my butt off and allowed myself to be completely vulnerable. I had the absolute time of my life! I laughed, I cried, I deeply bonded with others, spent a ton of time outdoors, stared endlessly at the landscape, spent time alone and with friends. And of course, practiced yoga and meditation all day and night!
I am grateful for this experience and would do it again in a heartbeat! When I returned to NY, I was a way more confident and knowledgeable yoga instructor. I began to spread my wings sharing my passion for the practice of yoga with anyone who would give me a chance. And I continue to do so to this very day and will continue to do so for as long as I can! Thank you to everyone who
has helped me make it this far.
Laura Gotlin, US
I'm really enjoying integrating all of the information and experiences of the training into my body, practice and classes. The lectures, discussions and workshops presented in the training were above and beyond my expectations and the resources we received have left me with so much more studying to explore as my understanding grows, I find that I have come back to my "normal life" lighter- physically, emotionally and psychologically. I feel a strength and ease in my body that allows me to move with more grace and awareness. l am more consistently observing the world within and around me, and I am in awe of the mystery unfolding. My dedication toward my personal practice has been stoked and the classes I teach have become more intelligent, safer and more creative. I feel so much more confident and more devoted to inspiring others to enjoy the practice. For all of this and so much more I am incredibly humbled and grateful especially to Vidya for creating an environment that challenges and nourishes teachers to excel without fear and I look forward to learning more from her as the training continues.
Lumina Kemp, US
Get in touch with us
Address
Frog Lotus Yoga International
at Suryalila Retreat Centre
Pago del Pagarete
Cortijo La Fabrica
11650 Villamartín, Cádiz, Spain
E-mail
info@froglotusyogainternational.com
Hours of operation
Monday - Friday 9.00 - 16.00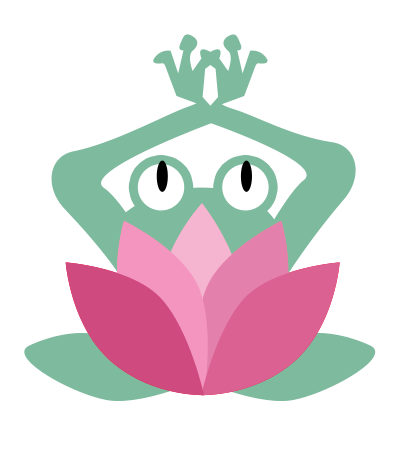 F

or
the
L

ove
of You
JOIN OUR NEWSLETTER
Sign Up Now!
The FLY newsletter is your monthly dose of mindful yoga news, tips and inspiration
Created with